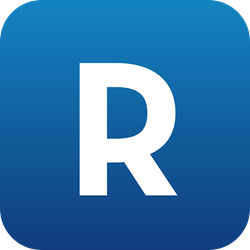 Our goal is to unleash the power of location based social networking leveraging the largest social network on the planet.
London, UK (PRWEB) September 26, 2013
360 Studios introduces Radar for Facebook, the ultimate location based social networking app is now available for the iPhone. Radar lets Facebook users share their location with friends and meet new people. It's a great way to keep track of who is nearby, connect with friends, and meet new people anywhere.
Radar makes it easy to share your location and locate friends with Friend Radar. Simply turn on Friend Radar and see the current location of friends that share their location in Radar as well as the latest Facebook check-ins from other friends.
Radar makes meeting new people a breeze with Public Radar. Simply turn on Public Radar and see everyone that is nearby. Browse their public profiles and message them. This is great if you're traveling and want to see mutual friends and other people in the area. Advanced privacy features allow users to mask their exact location while sharing their general location to connect with others.
It's also easy to connect with new people at any event. Just turn on Radar and see the public Facebook profiles of others at the event. You can immediately send friend requests or Radar maintains a history to connect with them after the event.
Radar is designed with privacy in mind. Users can select from over ten privacy options to manage location sharing with family, friends, and the public, which means users can feel safe sharing their location with the appropriate people.
"Our goal is to unleash the power of location based social networking leveraging the largest social network on the planet," commented Ben Steffens of 360 Studios. "Now, it's easier than ever to find your friends and make new connections anywhere."
Radar for Facebook Features:

Friend Radar: Easily locate nearby friends, message them, share locations and get directions
Public Radar: Browse nearby users and meet people with mutual friends or similar interests
Push Notifications: Receive automatic push notifications when friends are nearby
Map View: Quickly locate friends or meet new people in the area
History: Always remember names by referencing connection history after an event
Privacy: Utilize over ten unique privacy settings to hide or safely broadcast your location
Radar for Facebook is free for a limited time and available world-wide through the Apple App Store. It is regularly $0.99 in the United States and priced accordingly in other regions. Please visit DiscoverRadar.com for more information, including videos and screenshots.
Device Requirements:

iPhone, iPad, or iPod touch
Requires iOS 6.0 or later
Optimized for iPhone 5, 5c, and 5s running iOS 7
8.1 MB
Media Links:

Company Information:
360 Studios is a United Kingdom based startup founded by Ben Steffens, a 19-year old serial entrepreneur. Ben is currently on his fourth entrepreneurial venture after successfully exiting with the sale of his previous companies. Check out his recent interview in the February issue of Apple Magazine, "Technology's New Breed."
Copyright (C) 2011-2013 360 Studios. All Rights Reserved. Apple, the Apple logo, iPhone, and iPod are registered trademarks of Apple Inc. in the U.S. and/or other countries. Facebook and other trademarks and registered trademarks may be the property of their respective owners.