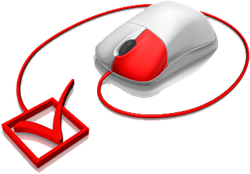 The Host Group is one of North America's most reliable accredited domain name registrars and web hosting companies
Denver, CO (PRWEB) September 22, 2013
The Host Group, a premier web hosting and domain name company based out of Fredericksburg, Virginia, has announced it achieved an overall satisfaction rating of 98 percent from its clients across North America.
98 percent of hosting customers also said they felt The Host Group offers superior service for the money, while a similar percentage said they would strongly recommend The Host Group to other businesses and colleagues without hesitation. Specifically, the majority of respondents raved about the fast, friendly and knowledgeable support and the service uptime they enjoyed.
The Host Group is one of North America's most reliable accredited domain name registrars and web hosting companies. They provide hosting services from their data centers in Virginia & eastern Canada, with customer support facilities on both coasts.
Doug Davis, CEO & Co-Founder of The Host Group said, "The majority of The Host Group customers operate small to medium-sized businesses, and our staff and management understands that providing five-star web hosting helps them to succeed. Its great to learn that we are providing what our customers need and I'm thrilled that so many of them are optimistic for the future."
Over half of the respondents to the internal survey said they expected their business to expand over the course of the next year, and while domain names and web hosting were services they would purchase, dedicated servers and (VPS) hosting would be higher on their priority list.
Prior to the survey gauging customer preferences, The Host Group has been adding dozens of new digital products and services including eCommerce, Forum, & Video specialized hosting. Many of the respondents expressed positive feedback that the company had made such a wide variety of products available.
CEO Doug Davis added, Compared to small start-up hosting companies who offer only basic hosting options, The Host Group has grown exponentially, evolving into a major player in the industry. We will continue to listen to what our customers want from us, and work diligently to add more and more options to our expanding menu.
The Host Group is an established web hosting and domain registration provider based out of Fredericksburg, Virginia providing dedicated servers, shared web hosting, and domain registration for small businesses including server hosting, reseller hosting and much more.
For more information or to speak with a qualified customer support representative, simply call 1-866-577-1442, or visit The Host Group today.