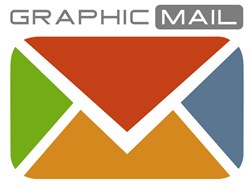 the ESP's methods of delivering its messages and sharing its knowledge have diversified in line with that of the global media convergence path
Geneva, Switzerland (PRWEB) September 23, 2013
While worldwide trends continue to move towards an environment of more complex media conversion; businesses are increasingly relying on their email service providers (ESPs) to partner with them in delivering more integrated communications and marketing campaigns.
GraphicMail has always been at the forefront of digital innovation, offering powerful mobile and email marketing tools to both clients as well as partners. With more than a decade's worth of experience and knowledge of digital marketing, the ESP's methods of delivering its messages and sharing its knowledge have diversified in line with that of the global media convergence path.
On a knowledge-sharing basis, GraphicMail regularly compiles and shares whitepapers on everything relating to the mobile and email marketing environment; submitting detailed, well-designed and powerful whitepapers to businesses like Marketingprofs, where others are then able to access this information. By no means a mere manual, these resources offer in-depth, powerful tips and tools.
While text and image-based communications and resources make for valuable additions to any business or marketer's resource library, GraphicMail also understands the importance of modern media. On average, more than 60 hours of video are uploaded to Youtube every minute and GraphicMail has amassed a substantial database of mobile and email marketing videos on the site, as well as on their own website.
As a world-leader in digital marketing, GraphicMail has always strived towards information-sharing and the building of valuable resources to be used by its clients. An ever-growing part of this is its eMarketing courses. With yet another course rolling out in October, businesses have access to the ESP's best training tools and techniques. Whether a beginner in mobile and email marketing or and advanced user, these courses – accredited by GraphicMail on-site – offer users targeted tips and tools on everything from email list-building to subscription development.
With the shift in digital moving ever-towards a more media-oriented approach, businesses are being challenged by consumers who expect more stimulating and inventive means of communication. GraphicMail's adoption of modern media and its integration with their own campaigns translate into knowledge easily shared with their own clients.