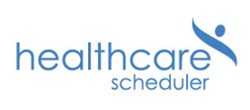 (PRWEB) September 25, 2013
Synerion North America Inc., a national leader in comprehensive workforce management solutions has enhanced their healthcare scheduling services with Synerion LTC Scheduler - a scheduling technology that was uniquely created for the Long-Term Care and Retirement Living industries.
As the population ages and life expectancy increases, so does the demand for professional and skilled healthcare workers, and with it, employment costs. The need to effectively and efficiently manage a workforce has never been greater for the LTC industry.
Synerion LTC Scheduler will further help the health system control labour costs, minimize compliance risk and improve workforce productivity, all without jeopardizing the bottom line.
Key Benefits for the Healthcare Industry

Higher level of patient care through better personnel coverage and more efficient management of absences, vacations, and training
Savings of up to 5% in payroll costs
Reduced exposure to regulatory risks
Reduced administration cost and/or error
The easy to use, friendly, intuitive and smart interface effectively manages and streamlines the LTC workforce by assigning the right staff, receiving real time alerts and reducing payroll costs.
For more information on Synerion, their products and services including Synerion LTC Scheduler visit http://www.synerion.ca/longtermcare
Synerion North America Inc, has evolved from the synergy of TimeTECH and ITR. Synerion's Workforce Management (WFM) Suite offers organizations a set of integrated tools for the measurable management of workforce performance, utilizing cutting edge technology and industry best practice.
For more information, contact:
Paolo Gilfillan
Director of Sales & Marketing, North America
905-677-7009 x 451
pgilfillan(at)synerion(dot)com