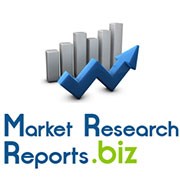 Albany, NY (PRWEB) September 24, 2013
The shipbuilding industry comprises the production of several vessels such as bulk carriers, tankers, and container ships, deployed for serving varied purposes. The global shipbuilding industry witnessed remarkable fluctuations. The very industry grew continuously from 2003 till 2007, but the industrial output moved in the negative quadrant during 2008-2009 on account of the ragged macro-economic conditions and financial crisis. The industry did perform modestly better in 2010, but again collapsed in 2011. The sluggish movement of global shipbuilding market was reflective of weak economic fundamentals, euro zone debt crisis, and unavailability of shipping loans.
To check out the complete table of contents, visit: http://www.marketresearchreports.biz/analysis-details/global-shipbuilding-market-report-2013-edition
The industry outlook for 2013 appears bleak on account of over-capacities. The over-capacities are results of two key factors: the huge productivity improvements in shipyards over the last 30 years; and the over-investment in the industry. The industry stock value remained volatile in the European capital markets due to tighter ship financing and continuous fall in new building prices.
Shipbuilding industry is largely subjugated by Asian players, such as South Korea, China and Japan. China reined the market with the largest order-book in 2012, while Korea re-established its leadership position in new-building order activity. The emerging nations of the world such as India, Vietnam, Brazil, the Philippines, and Turkey recorded significant growth in their domestic shipbuilding industry.
Click Here To Download Detail Report: http://www.marketresearchreports.biz/sample/sample/174793
In 2012, the total shipyard orders declined as more tonnage was delivered than contracted. Only one-third of global yard capacity was in demand during the period cited. Small and medium-sized shipyards struggled to meet their delivery schedules. Therefore, it is expected that many yards will be running out of orders in the year 2013 and 2014.
On the industry development front, research and innovation is the core of shipbuilding industry; with worldwide companies in fray for introducing technologically advanced and eco-friendly products. The shipbuilding companies operate in an intensely competitive environment with productivity and production range of shipyards; research and development capabilities; and the level of worker skill and competence being the key factors driving contention. The shipbuilding industry is chiefly dominated by Korean players such as Hyundai Heavy Industries, Daewoo Shipbuilding and Marine Engineering, and Samsung Heavy Industries.
To buy the copy of this report, visit: http://www.marketresearchreports.biz/analysis/174793
The report analyzes the global shipbuilding market with focus on Europe, Korea, Japan and China. It discusses the major trends, growth drivers and challenges for the shipbuilding industry. The report presents the competitive structure of the industry and profiles major players with a discussion of their key business strategies.
TABLE OF CONTENT
1. Overview
2. Global Shipbuilding Market
3. Shipbuilding Market - Regional Analysis
4. Global Shipbuilding Market - Segment Analysis
5. Market Dynamics
6. Competitive Landscape
7. Company Profiles
Latest Reports:
China Waste Heat Utilization Equipment Industry Report, 2013-2015: http://www.marketresearchreports.biz/analysis-details/china-waste-heat-utilization-equipment-industry-report-2013-2015
China has rich waste heat resources. Especially in steel, nonferrous, chemical, cement, building materials, oil & petrochemical, light industry, coal and other sectors, waste heat resources approximately occupy 17%-67% of the total fuel consumption, of which, recyclable waste heat resource roughly stand up 60% of the total waste heat resources. At present, China's waste heat utilization ratio is rather low, with the figure in large steel enterprises being 30%-50%. But the waste heat utilization in other sectors is even lower. Thus, China is expected to see a huge potential to improve its waste heat utilization.
By temperture of waste heat, the waste heat utilization equpments fall into two categories: the first comes to waste heat bolier which uses medium-and high-temperature waste heat; the second refers to lithium bromide refrigerator (heat pump) and screw expander, both of which use low-temperature waste heat. Of these, waste heat boiler occupies a lion's share in waste heat utilization equipments. In 2012, the output of waste heat boiler approximated 812 sets, totaling 39,788 steam tons.
Click Here To Download Detail Report: http://www.marketresearchreports.biz/sample/sample/175307
Technology Trends in Lubricants (Mineral, Synthetic, and Bio-based) Market for Turbine Oil, Compressor Oil, Gear Oil, Hydraulic Oil, Bearing Oil and Heat Transfer Fluid Lubricant Applications - Global Industry Analysis, Size, Share, Growth, Trends and Forecast, 2012 - 2018
: http://www.marketresearchreports.biz/analysis-details/technology-trends-in-lubricants-mineral-synthetic-and-bio-based-market-for-turbine-oil-compressor-oil-gear-oil-hydraulic-oil-bearing-oil-and-heat-transfer-fluid-lubricant-applications-global-industry-analysis-size-share-growth-trends-a
Synthetic and bio-based lubricants are the major emerging lubricant products. This study highlights and explores key technology trends of synthetic, bio-based and mineral lubricants across a wide range of applications including turbine oil, compressor oil, gear oil, hydraulic oil, heat transfer fluids and bearing oil lubricants. Some of the major qualities that differentiate between lubricants include viscosity index, water separation characteristics, thermal and oxidation stability, low volatility and low carbon formation, and anticorrosion.
This market research report, analyzes the global consumption for lubricants, estimating and forecasting the market from the consumption point of view. The lubricants market has been segmented on the basis of products, applications and geography in order to provide a holistic picture of the market. Market data for all product segments has been provided on a regional level for the period 2011 to 2018. Technology trends have been provided for applications to give an overall idea about the latest happenings in the market. A comprehensive competitive landscape including company market share analysis has also been provided in this analysis.
Click Here To Download Detail Report: http://www.marketresearchreports.biz/sample/sample/175269
About Us
MarketResearchReports.Biz is the most comprehensive collection of market research reports. MarketResearchReports.Biz services are specially designed to save time and money for our clients. We are a one stop solution for all your research needs, our main offerings are syndicated research reports, custom research, subscription access and consulting services. We serve all sizes and types of companies spanning across various industries.
Contact
M/s Sheela
90 Sate Street, Suite 700
Albany, NY 12207
Tel: +1-518-618-1030
USA – Canada Toll Free: 866-997-4948
Website: http://www.marketresearchreports.biz/
Blog: http://mresearchreports.blogspot.com