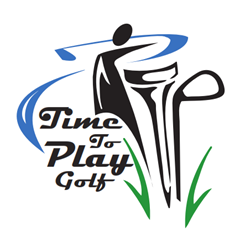 "If I'm trying to fill out a foursome for Saturday morning, I just post that on the site and invite others to play," Doug explained. "It's as easy as that."
Philadelphia, PA (PRWEB) September 26, 2013
From 9 to 5, Doug Hilgenberg is a certified public account and businessman. After hours, he's a competitive amateur golfer. Now he's pursuing a vision for an online golf social network that will let him merge his profession with his passion—while helping other golfers get more involved in the sport, find golf partners and schedule more opportunities to play golf.
Doug is working with a team of web developers to build a fully-featured social network called Time to Play Golf (TTPGolf.com). Dedicated entirely to golf, TTPGolf.com is designed to help golfers easily locate golf partners in their area or at the clubs they play, schedule play so others can join, follow golf courses to keep up with club events, and expand their golf connections.
An online community exclusively for golfers, TTPG is a members-only website that functions like the most popular social networks. "It's like a combination of Facebook and LinkedIn exclusively for golf," Hilgenberg said.
Joining requires a simple signup and registration process. When they log in, members immediately see continually updated news feed on their homepage showing the activity and comments of their golf connections, groups they belong to, courses they're following, and other TTPGolf members. The homepage also has announcements, information about featured courses, notifications about groups, upcoming events and more. It's their golf community at a glance. Extensive privacy and notification settings let members control the information that appears about them, how other members may interact with them, and the notifications they receive about activity on the site.
"If I'm trying to fill out a foursome for Saturday morning, I just post that on the site and invite others to play," Doug explained. "It's as easy as that."
When they join, members create a profile that can include their handicap, home course, golfing preferences, and other information. Called "My Locker," the profile makes it possible for members to find and play with other golfers at their level. In addition to posting comments for the community to see, members can also message directly to as many as 10 other golfers at a time.
TTPGolf also makes it easy for members to find opportunities to play beyond their immediate circle of golf partners, friends and favorite courses. For example, the Events feature lets members publicize and promote outings, tournaments and other golf-related occasions. In addition to complete information about the outing, event listings can include guest lists, photos, and a link to sign up. "TTPGolf is all about sharing golf experiences, creating more buzz and getting folks involved," Hilgenberg explains.
Built to work on desktop or mobile, TTPG is being rolled out initially in the Greater Philadelphia and New Jersey area before expanding into other regions. The site is being extensively tested by a large group of charter members prior to its official release.
About Time to Play Golf
Time to Play Golf (TPG) is an online golf social network where members can find and connect with local golf partners, follow golf courses, create or join golf events, and engage with the golf community. TPG is open to golfers, instructors and course managers. Membership is through registration. Members are welcome to invite friends and suggest courses. Find. Follow. Connect.