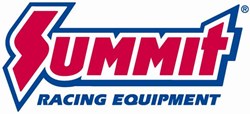 Tallmadge, OH (PRWEB) September 25, 2013
Turn a garage into a true home workshop with Ranger jacks, tire balancers, engine stands, shop presses, and other heavy-duty shop equipment, including the following:
Bubble Wheel Balancer
Ultra durable and ultra accurate, Ranger's Bubble Wheel Balancer provides a true wheel balance for car and light truck wheels. The stand is self-leveling—perfect for portable use in the field and uneven shop floors. It is easy to set up and is self-aligning, resulting in quick and precise measurements. The Bubble Wheel Balancer is made from die-cast aluminum and hardened steel to withstand years of regular use.
15 Gallon Low Profile Oil Drain
For large vehicles that can't easily be lifted (like vans or RVs), this Low-Profile Oil Drain is short enough to slide underneath low clearance vehicles, yet holds 15 gallons—ideal for large displacement/large oil capacity engines. It features a removable mesh screen to filter debris, and uses baffles and splashguards to keep your garage floor clean. It rolls easily with swivel casters and a large T-handle.
8 Gallon Upright Oil Drain
Ranger's 8-Gallon Upright Oil Drain has a wide body design for stability. The reservoir is made from translucent polyethylene to monitor capacity and it has an easy-pour spout for quick draining. The funnel sits atop a non-corrosive telescoping tube with a screen mesh to remove large debris. The oil drain has large handles and swivel casters for excellent portability.
3 Ton Heavy-Duty Low Rider Jack
With huge lifting power and the ability to slip under tight areas, Ranger's 3 Ton Heavy-Duty Low Rider Jack is perfect for a wide range of applications from heavy trucks to lowered sports cars. The jack features a quick-pump handle that helps you quickly raise a vehicle. It has heavy-duty steel construction and an emergency overload system for added safety. Double-sealed hydraulics improve durability and the swivel casters let it easily navigate around cluttered garage floors.
Link to All Ranger Products at Summit Racing
Summit Racing Equipment
http://www.SummitRacing.com
1-800-230-3030