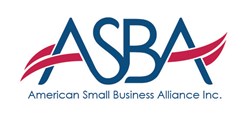 The conference agenda is uniquely crafted by seasoned veterans already doing business with the federal government
Columbia, MD (PRWEB) September 25, 2013
Comprised of certified service-disabled veteran-owned businesses, the Elite SDVOB Network is a national organization whose goal is to assist service-disabled vets establish and grow a business and to provide networking opportunities to procure business contracts with local, state, and government agencies. With over 53,000 veteran-owned businesses in the DC Metro Area (see Census Bureau survey), the upcoming 2013 Elite SDVOB Mid-Atlantic Conference is highly anticipated by veterans and those wishing to do business with veterans.
Registration is still open for this October 24-25 conference and will be held at The Marriott Inn & Conference Center, University of Maryland University College, in Hyattsville, Maryland.
Since Presidential Executive Order 13360, the Department of Defense has put a bold and aggressive plan in place to significantly increase its contracting and subcontracting with small businesses owned and controlled by service-disabled veterans. The 2013 Elite SDVOB Mid-Atlantic Conference offers a forum where the veteran community can meet to provide education, guidance and information concerning disabled veteran small businesses on local, state and federal government programs.
The conference agenda is uniquely crafted by seasoned veterans already doing business with the federal government and is centered around the formation and expansion of small businesses by working with public and private resources, including those of the Small Business Administration, the Department of Veterans Affairs, the Department of Labor, the Department of Commerce, the Department of Defense, the Service Corps of Retired Executives, the Small Business Development Centers and the business development staffs of each department and agency of the United States.
Conference topics range from "Veterans helping Veterans through Employment" to "Veterans Doing International Business" and include inspirational speakers, a breakfast and luncheon, five breakout sessions, an exhibit hall trade fair, and the ever-important matchmaking and networking opportunities.
Registration for this event is managed in collaboration with service-disabled veteran-owned ASBA, an event planning and business support firm in Maryland, and just one of many examples of veterans supporting veterans.
Register now for the 2013 Elite SDVOB Mid-Atlantic Conference and be a part of the nation's voice for Service Disabled Owned Small Business (SDVOSB), Disabled Veteran Enterprises (DVBE) and Veteran Owned Small Businesses (VOSB) and of veterans as a whole.
More about Elite SDVOSB Network ---- The Elite Service-Disabled Veteran Owned Business Network is a Nationwide 501c(19) Veterans Organization with the mission of assisting Service-Disabled Veterans start and grow their businesses.
More about ASBA ---- American Small Business Alliance, Inc. (ASBA) is a leading service-disabled, veteran-owned event planning and management organization that is built upon the premise of providing superior customer service to an array of diversified clients worldwide. With over twenty years of experience, ASBA specializes in planning and administrating events such as trade shows, networking events, diversity enhancement forums as well as large and small conferences. For more information, visit http://www.asballiance.com.