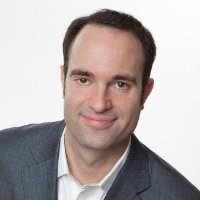 Stephen Baker has been a critical part in evolving our brand and increasing our awareness in the market. - David Post, CEO of MRI Software
Cleveland, OH (PRWEB) September 25, 2013
MRI Software, a leading provider of real estate enterprise software applications and hosted solutions, announced today that Stephen Baker will lead its Product Management organization as MRI's new Vice President of Product Management.
"MRI has an unparalleled legacy of innovation in property management technology, having been a pioneer in the space for over 40 years," said Stephen Baker. "I look forward to helping bring that legacy of leadership forward, as we work to leverage powerful technology advancements and a best-of-breed partner ecosystem to deliver the next generation of usability and capability for our clients and the market."
Stephen Baker joined MRI in 2011 as the Director of Strategic Programs, overseeing M&A integrations and other strategic initiatives. He has subsequently taken over responsibility for market facing activities for MRI as Sr. Director of Marketing and Business Development.
In his new role, he will be responsible for leading the Product Management organization in developing the next generation of property management solutions for the multifamily, commercial and investment markets.
"Stephen Baker has been a critical part in evolving our brand and increasing our awareness in the market," said David Post, Chief Executive Officer at MRI Software. "I look forward to working with him as we drive the next generation of innovation in our product.
Prior to joining MRI, Baker spent several years developing a successful software and services startup in the transactional real estate market. Stephen began his career at Motorola working across multiple business sectors and ultimately overseeing the global strategy, marketing, and technology development of location-based services for the Motorola Mobility business. He is also the primary inventor on a significant body of intellectual property for Motorola location-based services. Stephen has a B.S. in Engineering and Economics from the University of Wisconsin in Madison and an MBA from the University of Chicago Booth School of Business.
About MRI Software
MRI offers property management software solutions to the global real estate management and investment industries. As a leading provider of real estate enterprise software applications and hosted solutions, MRI serves the global multifamily and commercial property industries, helping them improve their bottom line and maximize their returns on their diverse business portfolios. MRI leverages its more than 40 years in business to develop long-term successful relationships with its clients. For more information, please visit http://www.mrisoftware.com.