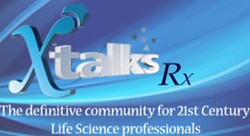 Toronto, Canada (PRWEB) September 27, 2013
As interest increases in developing novel biomarker and biotherapeutic assays to support clinical development, so does the need to keep up with the pace of new discoveries and evolving fit-for-purpose methods.
One major challenge is that quantitation of biomarkers by LC–MS/MS is complicated by the presence of endogenous analytes. This challenge is most commonly overcome by calibration using an authentic standard spiked into a surrogate matrix devoid of the target analyte. A second approach involves use of a stable-isotope-labeled standard as a surrogate analyte to allow calibration in the actual biological matrix. For both methods, parallelism between calibration standards and the target analyte in biological matrix must be demonstrated in order to ensure accurate quantitation.
This presentation will discuss a recent case involving LCMS Biomarkers and Biologics agency partnering with a sponsor to develop methods that compare the surrogate matrix and surrogate analyte approaches for the analysis of amino acids in human plasma. In addition, methodology based on standard addition will be introduced, which enables a robust examination of parallelism in both surrogate analyte and surrogate matrix methods prior to formal validation.
The speaker will present results from additional assays to introduce the standard-addition methodology and to highlight the strengths and weaknesses of each approach.
A Q&A with the audience will follow the main presentation.
For more information about this event or to register, visit: http://xtalks.com/Surrogate-Matrix-and-Surrogate-Analyte.ashx
Xtalks, powered by Honeycomb Worldwide Inc., is a leading provider of educational webinars to the global Life Sciences community. Every year thousands of industry practitioners turn to Xtalks for access to quality content. Xtalks helps Life Science professionals stay current with industry developments, trends and regulations. Xtalks webinars also provide perspectives on key issues from top industry thought leaders and service providers.
To learn more about Xtalks visit http://xtalks.com/ContactUs.ashx.
Contact:
Karen Lim (416) 977-6555 ext 227
clientservices(at)xtalks(dot)com