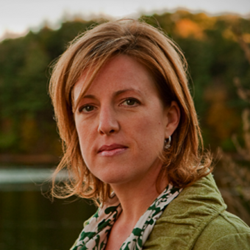 It is a dream come true to be nominated.
Boston, Massachusetts (PRWEB) September 26, 2013
Whitney Johnson, co-founder of Clayton Christensen's investment firm, and author of the influential book "Dare, Dream, Do: Remarkable Things Happen When You Dare to Dream," is one of only eight people worldwide to be named to the short list of nominees for this year's Future Thinkers award from London-based Thinkers50, the premier ranking of global business thinkers. The award is one of eight in the organization's annual Distinguished Achievement Awards.
"It is a dream come true to be nominated," said Johnson.
Johnson's innovative ideas abound not only in print but also through her consulting and speaking, at her popular Harvard Business Review blog, on Linkedin, on her own well-known blog at whitneyjohnson.com, and on Twitter (@johnsonwhitney). Her insights on personal disruption, disruptive innovation and early-stage startups have brought her tens of thousands of loyal followers. Together with Christina Vuleta, she recently compiled Forbes Magazines "40 Women to Watch Over 40" list.
"As an accomplished business leader, Whitney Johnson acutely understands how to translate ambitions into action," said Moira Forbes, publisher of ForbesWoman. [source: Amazon DDD web page]
The Thinkers50 nomination is the latest in a series of honors and awards for Johnson. She was also named one of Inc. Magazine's "12 People to Follow on Twitter in 2012," Business Insider's "54 Smart Thinkers to Follow" and Huffington Post's "100 Business, Leadership and Technology People to Follow on Twitter."
Thinkers50, the first-ever global ranking of management thinkers, was created in 2001 by Stuart Crainer and Des Dearlove. The Thinkers50 Distinguished Achievement Awards were introduced in 2011 and are widely regarded as "the Oscars of management thinking." Award recipients will be announced at a gala in London in November.
For more information about Whitney Johnson, visit whitneyjohnson.com.
For more information about Thinkers50 and the Distinguished Achievement Awards, visit thinkers50.com.