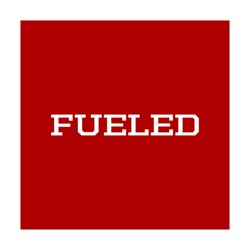 It's exciting to see major international brands such as UNIQLO break into the mobile market. They have definitely pushed the limits on mobile marketing campaigns with their new iOS app
New York, New York (PRWEB) September 27, 2013
The latest UNIQLO mobile app, designed by mobile design house Fueled (http://fueled.com), is now available for free in Apple's App Store. The new app functions as an augmented reality app for UNIQLO shoppers. Users can access a fashion slideshow, details of the latest brand wear, scan store banners and get further information on selected UNIQLO products. The app also neatly maps out shop locations and hours, and lists new job postings at various UNIQLO locations.
Since 1984, UNIQLO has provided modern apparel that is innovative yet simple. Expanding to other locations worldwide, with 10 new stores coming soon to the US, Japanese based UNIQLO plans on making universal shopping simpler with a quick swipe on the iPhone.
The app is both simple and dynamic, because it's designed to capture UNIQLO's goal of high-quality, innovative clothing at an affordable price. With its easy to navigate design, UNIQLO shoppers can now make smart in store transactions. For Debbie Guirand, the Digital Marketing Manager for US branch of UNIQLO, her favorite design element is the Virtual Camera. "Customers get quick access to brand information and the benefits behind our products just by scanning our logo and icons at our new store locations. The app is a fun and easy way to help customers make informative purchases."
The UNIQLO app is an innovative step for the international clothing store. Shoppers can now turn to the app when they are on the go, and find fun items that are currently sold in stores. It's a new way to introduce shoppers to the brand and "ultimately convert them to UNIQLO customers" says Debbie Guirand.
"The team over at UNIQLO is a pleasure to work with. It's exciting to see major international brands such as UNIQLO break into the mobile market. They have definitely pushed the limits on mobile marketing campaigns with their new iOS app." said Andrew Rauner of Fueled, the lead product manager who oversaw the develop of the app.
As for the future, UNIQLO is looking to one day add new features to its app. "Right now customers can't shop from the app but will be able to in the near future" said Guirand. For now, UNIQLO is branching out and adding 10 new locations in California, New York, New Jersey, and Connecticut.
Download the free app for iPhone, iPad, and iPod Touch in the Apple App Store today https://itunes.apple.com/us/app/uniqlo/id623382364?mt=8