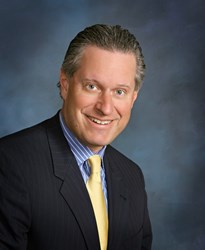 Should the consumer build new construction or purchase an existing home?
Raleigh, NC (PRWEB) September 30, 2013
Andy May, the mortgage expert, and Adam Abronski, Realtor, explain the pros and cons of building a primary residence. Build versus buy decisions are as old as time itself. Should the consumer buy a new car? Or lease? Or buy used? Here, two starkly different opinions on building a new home or buying a "used" home are presented.
Andy May, owner of ADRMortgage.com and a 25 year veteran of the mortgage industry, has seen a lot of mistakes made by consumers, has built two new homes (California and North Carolina), and has counseled thousands of consumers on the build versus buy decision. Adam Abronski has been selling real estate for over a dozen years and works as a Realtor on behalf of builders.
Andy May's position tilts toward purchasing an existing home for the following Top 10 reasons:
10 - Most consumers do not have the liquidity needed to build a new home.
9 - Cost over-runs can get expensive. Every change may come with a change order cost.
8 - The consumer is paying for the general contractor, the subs, and all materials. A built in profit of 15-25% is not unusual. Similar to a new car, once the consumer turns the key on the new construction - it becomes used. The cost? It varies, but a 20% loss could be in the cards.
7 - Google Big-Box builders to check on reputation. Many big-builders have spotty reputations. Google is a pandora's box of posted complaints. Do not make a move without checking Google.
6 - Recently, in the State of North Carolina, certain builders "stole" riparian rights from consumers. After lawsuits were threatened, said builders returned drilling rights (imagine purchasing a home and having gas fractured on the consumer's property) back to the consumer.
5 - That one-stop shop builder that claims, "do it all with me. It's cheaper." doesn't always have a fiduciary relationship with the consumer. Therefore, a lot gets swept under the rug. The consumer owes it to themselves to hire an independent mortgage broker - that is not influenced by the person that writes the paycheck. Andy May has seen dozens of consumers badly hurt in the process of obtaining a newly constructed home primarily due to the lack of standards when dealing with a one-stop shop. The consumer needs advice from independent sources.
4 - The lending process is pretty onerous when it comes to construction loans. Google US Justice Department and (consumers' state) Builders to learn more.
3 - The person advising the consumer may only have the requirement that they be 18 years old. Brokers are required to be licensed, tested, bonded/insured, and have experience. Often-times a one-stop shop approach doesn't have these requirements.
2 - With an existing home the consumer can see it, feel it, touch it, and most importantly inspect it. The consumer can see traffic patterns, neighbors, trees, etc. With new construction that back 540 acres may become condos, or worse.
1 - With an existing home the consumer can negotiate aggressively on price with another consumer that may not have the savvy price negotiating skills of a professional builder. The result is often times worth tens of thousands of dollars more to build new.
Adam Abronski, Realtor, focuses on finding the perfect home for families and has a strong background in construction and new homes. Adam states,
"10. There are many financing options for new construction projects and a few provide more control and interest cost savings for the Buyer.
9. Changes during construction projects do occur, that's the benefit, the ability to "change" the structure. A well written construction contract and realistic budget manages anticipated unknown costs.
8. A car has historically (10-20+ years) been a depreciating asset. A new home has historically been an appreciating asset.
7. Always check Google. There are poor to excellent corporate and custom builders in business. That is why it is invaluable to have an experienced "New Construction" Realtor representing your interests.
6. North Carolina is a "caveat emptor" State, meaning, "let the buyer beware". Always choose experienced, professional licensed (not just registered, but licensed) Lenders, Realtors, and Attorneys for your real estate investments.
5. Always shop around for builders, homes and financing by using licensed and independent, experienced professionals representing your interests.
4. A professionally crafted, comprehensive, and understood construction contract is essential for a successful, positive, building completion.
3. A one-stop shop only promotes their financing programs. Hire an independent, licensed financial Broker for advise.
2. The process of buying or building a new home has always been a process of elimination. Experienced Realtors perform due diligence land analysis prior to a build project to assess both risks and rewards.
1. Typically corporate builders do not negotiate price. They prefer to market reductions through discount programs. Let custom builders compete for business and get a better value."
For more information on mortgage loans, call ADRMortgage.com at 919 771 3379 or visit ADRMortgage on the web. Call Adam Abronski at 919-538-1069 for Realtor advice.
Get the most value out of a home sale or purchase by working with licensed professionals that have significant experience. You'll be thankful you did. You can find additional information from Andy May, mortgage expert, at Andy May's blog. ADRMortgage.com was founded by Andy May in 2005. For additional information please go to http://www.adrmortgage.com or contact Andy May directly. License number 103418.