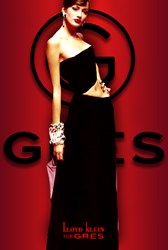 IT'S NOT A TELL-ALL it's more like a TELL-IT-LIKE IT IS
(PRWEB) September 25, 2013
LA Fashion Designer Lloyd Klein is writing a screenplay from his private memoires that include fascinating fashion anecdotes based on his experiences that began in Paris as the Head Designer for Grės, the Couture House founded by the legendary Madame Grės. Klein intends to share both his most profound and absurd memories that offer a rare and unique perspective of his experience that ranges from behind the scenes of Paris Fashion Week to behind the curtain from awards shows and concerts with some of Hollywood's most glamorous celebrities and a few of high societies most provocative and sometimes scandalous women in the press.
According to Lloyd Klein, "IT'S NOT A TELL-ALL it's more like a TELL-IT-LIKE IT IS".
The designer has long been interested in putting together a screenplay based on his memoires about his rich log of fascinating experiences that includes milestone memories that can only be enjoyed by a handful of people that are "members" of the somewhat exclusive and exaggerated world surrounding haute couture. His business partner John Arguelles who has been working side by side with the designer for 14 years will collaborate in shaping the manuscript based on many of the experiences experienced during their work together to manage Lloyd Klein Couture since 1998.
According to John Arguelles, "I am the right person to assist in writing this story since I know Lloyd Klein like a book!"
Currently based in Los Angeles, Lloyd Klein has a two decade career in fashion that started unusually at the top. In 1993, a tenacious 25 year old designer took the fashion world by surprise by becoming the Head Designer for Grės, one of the most revered Houses of Couture in modern fashion history. Madame Grės, was and is considered to be among the most prestigious and revered fashion masters and has been cited countlessly as a greatest influence by the most powerful signature names in the apparel world including Cristobal Balenciaga, Yohji Yamamoto, Haider Ackerman and Roy "Halston" Frowick among many others.
The LA based couturier is known as one of red carpets "Celebrity Fashion Designers" with an impressive roster of Entertainment Industry Clients . His list of over 100 ageless referenced as his "Icons and Ingenues" include: Halle Berry, Renee Zellwegger, Naomi Campbell, Annalynne McCord, Natalie Cole, Naya Rivera, Cindy Crawford, Angie Everheart, Toni Collette and the late Whitney Houston to name just a few.
Related Links:
Website: lloydklein.com
PressKit: simplebooklet.com/lloydklein
Facebook: facebook.com/lloyd.klein.couture
Pinterest: pinterest.com/lloydklein
Further inquiries:
John Arguelles, Director of Media Relations: john(at)lloydlein(dot)com (323)-549-9999