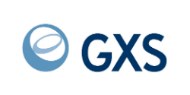 The award recognizes GXS's outstanding strategic contributions to Avago's IT Technology Roadmap. The company is not only able to anticipate and deliver cost reduction but exhibits exemplary commitments to IT services and support. - Hock Leng Lee, Avago
(PRWEB) September 26, 2013
GXS, a leading provider of B2B integration services, today announced that it has been named Avago Technologies's IT Supplier Quality Award (ISQA) Winner of 2013, an annual award presented to supplier partners that significantly contribute to the company's goals. Avago, a leading supplier of innovative semiconductor solutions for advanced communications, industrial and commercial applications, presented GXS with the award at a gala ceremony in Shangri-La (Singapore.)
With a customer base of 40,000 end customers and a portfolio of more than 6,500 products, Avago's success depends upon being able to electronically integrate its supply chain. Using GXS Managed Services to connect with its global trading partners, the company now has a single point of integration between its business processes, partners and customers. The new process has improved efficiency and reduced the company's operational costs. In addition, Avago can better meet its customers' B2B needs, translating to higher revenues for the company.
"The award recognizes GXS's outstanding strategic contributions to Avago's IT Technology Roadmap. The company is not only able to anticipate and deliver cost reduction but exhibits exemplary commitments to IT services and support," said Hock Leng Lee, Director, Enterprise Applications at Avago Technologies. "GXS was selected from among industry leaders including Cisco, Google and Wipro for its consistent and excellent performance for Avago. We look forward to our continued relationship with GXS and even greater success in the future."
Avago introduced its IT Supplier Quality Award (ISQA) program to aid in the company's constant improvement strategy. Through ISQA, Avago establishes an assessment framework driven by facts and data and then recognizes those supplier partners that help the company achieve that framework. The award is determined after a twelve-month assessment period, where suppliers must achieve an average rating score of 75% for 4 consecutive quarters based on the ISQA's Score Card. The annual ISQA award is approved by the ISQA Program Management Review Committee that consists of senior executives.
"At GXS, we strive to enable our customers to not just meet but exceed their goals so we are honored to receive this award by Avago," said Manoj Nagpal, VP of Professional Services, Asia Pacific at GXS. "By constantly evolving our technology for today's ever changing needs, we continue to serve our clients and remain at the forefront of B2B Integration."
More information on the program can be found at https://portal.avagotech.com/supplier/.
About GXS
GXS is a leading B2B integration services provider and operates the world's largest integration cloud, GXS Trading Grid®. Our software and services help more than 550,000 businesses, including 22 of the top 25 supply chains, extend their partner networks, automate receiving processes, manage electronic payments, and improve supply chain visibility. GXS Managed Services, our unique approach to improving B2B integration operations, combines GXS Trading Grid® with our process orchestration services and global team to manage a company's multi-enterprise processes. Based in Gaithersburg, Maryland, GXS has direct operations in 20 countries, employing more than 2,800 professionals. To learn more, see http://www.gxs.com, read our blog at http://www.gxsblogs.com, follow us on Twitter at http://www.twitter.com/gxs and join us on LinkedIn at http://www.linkedin.com/company/gxs. You can also access our public filings with the Securities and Exchange Commission at http://www.sec.gov/edgar.shtml.
FORWARD-LOOKING STATEMENTS
This press release may contain "forward-looking statements." All statements, other than statements of historical facts that address activities, events or developments that the company expects, believes or anticipates will or may occur in the future are forward-looking statements. These forward-looking statements are affected by risks, uncertainties and assumptions, including but not limited to those set forth in the company's public filings with the Securities and Exchange Commission, including its Annual Report on Form 10-K and its Quarterly Reports on Form 10-Q. Accordingly, actual results or outcomes may differ materially from those expressed in the forward-looking statements. You should not place undue reliance on these statements and the company undertakes no obligation to update or revise any forward-looking statements to reflect events or circumstances that may arise.
All products and services mentioned are trademarks of their respective companies.