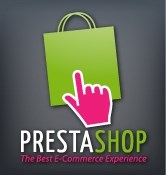 Together with Brow.si, we are providing online merchants with revolutionary tools to help them remain competitive in an increasingly lucrative market.
Miami, FL (PRWEB) September 26, 2013
PrestaShop, the world's leading e-commerce solution powering over 150,000 online stores worldwide, is pleased to announce its recent partnership with Brow.si, a revolutionary platform that significantly boosts mobile engagement for PrestaShop stores by further enhancing a store's mobile functionality, a necessity for today's modern shoppers.
Thanks to this partnership, PrestaShop users can integrate Brow.si's free module adding a non-intrusive dynamic mobile layer to their online store that fits seamlessly in the user browsing experience when the store is accessed from a mobile device. This add-on provides powerful features that allow mobile visitors to easily search, discover, share and purchase products wherever they are on a PrestaShop online store. With Brow.si's innovative module developed for PrestaShop, online merchants will have the option to customize Brow.si, receive access to analytics and implement localization features.
"We are thrilled to add Brow.si to our roster of innovative industry partners. With the growing importance of mobile optimization in e-commerce, now online merchants can seamlessly integrate Brow.si on their PrestaShop store and offer their customers an even greater mobile shopping experience. As a result, merchants will immediately benefit from higher engagement rates and reduced shopping cart abandonment. Together with Brow.si, we are providing online merchants with revolutionary tools to help them remain competitive in an increasingly lucrative market," said Matt Serralta, COO of PrestaShop.
PrestaShop merchants using Brow.si will be able to multiply sales with a quick and effective mobile checkout; boost engagement with super social sharing allowing customers to easily share products on their social networks; enhance product visibility with site-wide searches wherever they are on the site and increase customer loyalty with push notifications to update customers. PrestaShop users will be pleased to find Brow.si as a native feature compatible with version 1.4 and above or available for download at no cost on PrestaShop's Official Marketplace.
"We are extremely excited to partner with PrestaShop," said Gal Brill, Brow.si's CEO. "We have built Brow.si to make mobile web browsing a consistently engaging and delightful experience. Working together with PrestaShop we will continue enhancing Brow.si so merchants have even more powerful tools to engage mobile shoppers in an impactful way."
This partnership emphasizes PrestaShop's commitment to lead the e-commerce industry by discovering cutting-edge technologies and providing users with features that increase the success and profitability of their online stores. This new partnership, along with their upcoming 3 millionth download, continues to solidify PrestaShop's leading position as the world's preferred e-commerce solution.
About PrestaShop
PrestaShop is a free and Open-source e-commerce software powering over 150,000 active online stores worldwide. Recognized as the world's most powerful, flexible and internationalized e-commerce solution, PrestaShop provides online merchants with hundreds of innovative tools to build and manage a successful online store at no cost. Used in over 150 countries and partnered with the most renowned names in the industry, PrestaShop continues to revolutionize online retail with technology that increases sales and maximizes visibility. Working hand-in-hand with its growing community of over 500,000 dedicated members, PrestaShop's entrepreneurial team is made up of e-commerce enthusiasts that are committed to the success and profitability of their online merchants. PrestaShop is the proud two-time winner of Packt Publishing's Best Open-Source Business Application, winner of Europe's Bsoco Award in the 2013 CMS category and rated #1 Open-source Shopping Cart by EcommerceBytes Sellers Choice Awards 2013. For more information about PrestaShop, visit http://www.PrestaShop.com, follow @PrestaShop on Twitter and like Facebook.com/PrestaShop.