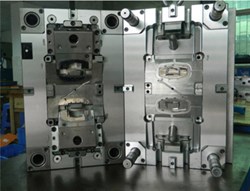 (PRWEB) September 26, 2013
The China injection molding company Wuxi Glory Plastic is an industry leader in China plastic industry. It has just recently updated its website to add new designs and along with this it has also announced a discount of 30% on all the products.
Wuxi Glory is known for its high quality products and ability to exceed customer expectations. It has the latest technology and advanced equipment, which it uses to produce high end products that testify to its reputation as the market leader. The company has a worldwide customer base and to show appreciation to all its customers, it regularly launches promotional offers. The company has once again added new updated designs to its webpage as well as launched a promotional discount deal so that more customers can buy its products.
Customer satisfaction is of key importance to the company and they put a great emphasis on delivering to the customer demands and expectations. The quality checks at the manufacturing area are quite strict and the professional team of engineers makes sure every product made achieves high quality. This is why Wuxi Glory's products are used in several industries and it has earned the rank of one of the best plastic parts supplier in the market worldwide.
Based in China Wuxi Glory Plastics was founded in the year 1995. In a short period the company managed to climb up the success ladder and it is now the market leader supplying best quality injection and blow molding services, plastic parts, auto parts, containers and much more. For more details please visit: http://www.plastics-molding.com