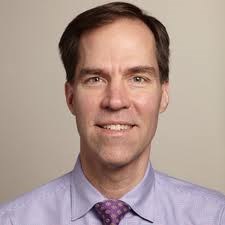 Our frustrations with the slow progress are balanced by the desire to help families, where we still too often see either children, young adults, or parents with young children dying of these cancers.
New York, NY (PRWEB) September 27, 2013
About 500 people from around the world will gather here next month to discuss research on rare cancers of bone, muscle and other connective tissues, the Sarcoma Alliance reports.
The international Connective Tissue Oncology Society will hold its annual meeting Oct. 30 to Nov. 2.
"CTOS represents the largest collection of sarcoma aficionados, including all disciplines – surgery, medicine, pediatrics, radiology, pathology and basic science. Also included are important components like nursing, patient advocacy groups and pharma partners," said President Shreyaskumar R. Patel, MD. Dr. Patel is the medical director of the Sarcoma Center and a distinguished professor of medicine at the University of Texas M.D. Anderson Cancer Center in Houston.
"Trends in this meeting include more detailed analysis of the genetic aspects of sarcomas, many of which have simpler defects like leukemias and lymphomas. Despite these similarities, it is not yet clear why leukemias and lymphomas are sensitive to chemotherapy while sarcomas are often resistant," said CTOS Program Chair Robert Maki, MD, PhD, a professor of medicine, pediatrics and orthopedics as well as medical director of the sarcoma program at Mount Sinai Medical Center in New York.
"There will be expert lectures on the development of new classes of drugs by Kevan Shokat, PhD, of the University of California-San Francisco, as well as a clinical lecture on sarcoma management by one of the recognized leaders in the field, Piero Picci, MD, of the Istituti Rizzoli in Bologna, Italy, one of the world's great bone sarcoma centers."
"In a similar light, management of complicated cases and new and emerging drugs to be considered for sarcoma treatment will be discussed at this year's meeting."
Sarcomas can arise anywhere in the body at any age, from newborn on up, said Sarcoma Alliance volunteer Suzie Siegel of Tampa. She said she and other Alliance representatives go to CTOS meetings so that they can better serve survivors.
"Sarcomas constitute fewer than 1 percent of cancers in adults, and about 15 percent of cancers in children," Dr. Maki said. "Perhaps, because of their rarity, they are a common diagnosis on television dramas like 'House.'
But physicians don't see as many happy endings in real life. "Sarcomas are cruel," he said. "Discoveries of new sarcoma treatments have been relatively few, compared with breast or prostate cancer. This is due, in part, to the funding set aside for these rare diseases.
"Our frustrations with the slow progress are balanced by the desire to help families, where we still too often see either children, young adults, or parents with young children dying of these cancers."
The Alliance recommends patients see experts, Siegel said. "But this is increasingly difficult," Dr. Maki said, "with the funneling of patients by insurance plans to general oncologists who don't see very many of these sarcomas as part of their practice."
The roots of CTOS go back 20 years, when a wealthy patient invited physicians and others interested in sarcoma to a meeting in Boca Raton, Fla., to discuss the latest knowledge, according to the CTOS website. He believed better communication among experts would lead to better patient care.
Herman Suit, MD, of Massachusetts General Hospital in Boston proposed that he and his colleagues keep meeting "to generate a more coordinated attack on sarcomas," Dr. Maki said. CTOS, based in Alexandria, Va., formed in 1995.
In 1999, a sarcoma survivor founded the nonprofit Sarcoma Alliance in Mill Valley, Calif. to provide information and support to anyone affected by the disease. Siegel said the Alliance is sometimes confused with the Sarcoma Alliance for Research Through Collaboration (SARC), founded in 2003 at the University of Michigan in Ann Arbor.
SARC brings together physicians from different institutions to collaborate on clinical trials, Siegel said. It will celebrate its 10th anniversary and discuss the latest on its clinical trials as part of the CTOS meeting.
CTOS meetings alternate between North America and Europe. Next year's meeting will be in Berlin.