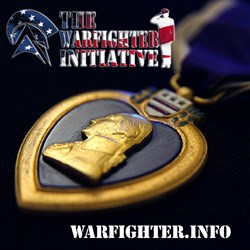 Over the course of 3 years, The Warfighter Initiative has paid for the training of over 40 veterans of Afghanistan & Iraq
Fredericksburg, VA (PRWEB) September 28, 2013
On Sept 19th, Accolade Security Network launched a RocketHub campaign named for their existing and ongoing project: The Warfighter Initiative. The campaign will last until Oct 17th and has a goal of $25,000.
The Warfighter Initiative began as a commitment on behalf of Accolade Security Network to hire disabled veterans and maintain a staff of at least 80% combat veterans, and to pay for their training to become security officers, private investigators and executive protection specialists (bodyguards).
Earlier this year the company's president, Rich Brown, started developing plans to evolve that commitment into something bigger. The company, at its current size, can only afford to send approx. two vets per month to training. Rich has decided to raise funds nationally to fund the project, and to spread the reach to disabled veterans nationally as well.
It costs approximately $600 to train one veteran to become an armed security officer or private investigator and $1800 for each executive protection specialist. Over the course of 3 years, The Warfighter Initiative has paid for the training of over 40 veterans of Afghanistan & Iraq.
The campaign has raised roughly $1400 so far, with an average donation of about $100.
The Rockethub campaign can be found at: http://rkthb.co/32958.
Accolade Security Network is a combat-service-disabled veteran-owned small business located in Fredericksburg, Virginia. In business for 3 years, Accolade has a policy of only hiring military, law enforcement and emergency medical professionals. Accolade has an experienced team of security officers and consultants, private investigators and executive protection specialists.