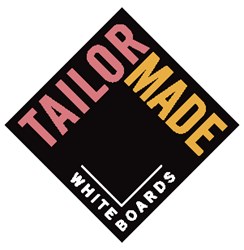 Arvada, CO (PRWEB) September 29, 2013
Tailor Made Whiteboards, innovator in customizable dry-erase boards for the home, recognizes the challenges of juggling work and family every day, and especially in October. WorldatWork's Alliance for Work-Life Progress has dedicated every October since 2003 as "National Work & Family Month" (NWFM), to encourage employers to think strategically about family-friendly policies and the continued journey toward work-life effectiveness. Tailor Made Whiteboards helps busy families simplify their lives with customizable activity planners, chore boards, and menu planners designed to be highly effective and to complement each family's unique needs and home décor. Customers can quickly and easily change the design and function of their dry-erase board without ever having to purchase a new one.
"We understand that the overwhelming majority of adults in the workforce also have demanding, day-to-day family responsibilities when they are not on the job," says Becky Roche, Marketing Manager for Tailor Made Whiteboards. "Our products are designed to help busy families manage those household duties and activities, while at the same time, also look great in your home." All of the company's products can be easily updated to keep up with the changing needs of working families.
Tailor Made Whiteboards makes high-quality whiteboards to organize the activities of hectic households. The company's dry-erase chore boards, activity planners, and menu planners can be personalized to match any home's unique décor, and can be easily changed and updated over many years of use without ever buying a new one. All the company's products are built in the USA and guaranteed to wipe clean and remain stain-free over many years of use. For more information, call 1-888-280-9494 or visit Tailor Made Whiteboards.