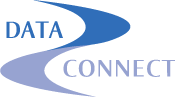 "PFG operating companies have been using Data Connect's software and services for a number of years, and we've found their offerings to be superior to others in the event industry."
Centennial, Colo. and Richmond, Va. (PRWEB) September 30, 2013
Data Connect Corporation (DCC) and Performance Food Group, Inc. (PFG) today announced that they have executed a five-year agreement that provides PFG with unlimited licensing of Data Connect's SHOW EXPERT® and MarketMyShow event management software, as well as significant corporate-wide incentives on event equipment and services through Data Connect. Data Connect is the leading provider of software and services that manage the way goods are marketed online and at physical events.
"PFG operating companies have been using Data Connect's software and services for a number of years, and we've found their offerings to be superior to others in the event industry," said Fred Sanelli, Senior Vice President of Marketing, Brands and Sales Development for Performance Foodservice, a division of PFG. "It just made sense for us to partner on a corporate-wide level with DCC for our events, both physically and virtually."
Micheal Center, Executive Vice President of Marketing and Sales for Data Connect stated that "We are excited to work with PFG over these coming months and years to provide their customers with a unique and fulfilling experience at online events as well as physical trade events. Together, we will continue to develop new and innovative software features, and Data Connect will strive to far surpass PFG's expectations."
SHOW EXPERT® and MarketMyShow software systems provide a fully-integrated solution for physical and virtual trade events. Features for event hosts include branded event websites, online attendee registration, online vendor negotiations, pre-show, show-day and post-show ordering, on-site registration, a full reports suite, and many others.
About Performance Food Group:
Through its leading family of foodservice distributors – Performance Foodservice-ROMA, Vistar, and PFG Customized Distribution, Performance Food Group, Inc. (PFG) delivers over 98,000 national and proprietary-branded food and food-related products to more than 165,000 independent and national chain restaurants, quick-service eateries, pizzerias, theaters, schools, hotels, health care facilities and other institutions. PFG operates one of the nation's largest private truck fleets, as well as 67 distribution centers and 13 Merchant's Mart locations across the United States. The company currently employs more than 11,000 people nationwide.
About Data Connect:
With its SHOW EXPERT®, MarketMyShow, and FastSell event and promotion platforms, Data Connect provides planners and hosts a wide array of functionality for both virtual and face-to-face events. Since 2001, Data Connect has been the leading provider of software and services for trade shows in the U.S. and Canada hosted by mid-market distribution companies. DCC serves a variety of industries; particularly the wholesale food, convenience store, pharmaceutical, pet supplies, and lawn and garden industries. The company employs over 80 people nationwide.