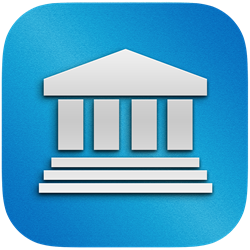 "BarMax to me represents the future of bar review. The materials are first-class. The lecturers are first-class."
Santa Monica, CA (PRWEB) September 30, 2013
BarMax has added Stan Chess, former founder and President of BAR/BRI Bar Review and former Chairman and CEO of West Professional Education, to its advisory board. Stan Chess has prepared hundreds of thousands of law school graduates for the bar exam, lecturing on 12 different subjects for BAR/BRI and West. He also taught for many years for the Practising Law Institute (PLI) and BarPlus Bar Review. He is currently the President of LawTV, Inc. and Legal America, Inc., and Chairman of Megalo Media, Inc.
"After leaving Barbri after 20+ years, I thought I would start another bar review course, and then I discovered BarMax," says Stan. "What I planned to do, BarMax was doing. BarMax to me represents the future of bar review. The materials are first-class. The lecturers are first-class. The content is geared to the bar examination, as opposed to teaching substantive law and hoping you learn enough law to pass the exam. I wish I had started BarMax, but I didn't. I'm just an advisor to the company…I think [BarMax] is the right selection."
BarMax also recently partnered with Central Law Training (CLT), UK's leading provider of post qualification training and accreditation for professionals working in the legal sector. CLT, which was previously partnered with BAR/BRI, has cut it ties with the traditional "in-class" bar prep course and licensed BarMax bar review materials for the New York and California state bar examinations. Now students in the United Kingdom and the Republic of Ireland and can utilize BarMax's top-notch materials and instructors to prepare for their future as attorneys in the United States.
"We are thrilled that someone with Stan's bar exam experience believes in our vision of democratizing bar exam review by putting law students first," said Mehran Ebadolahi, CEO of TestMax and a graduate of Harvard Law School. "For far too long, their only option has been to borrow thousands of dollars at private interest rates to pay for the privilege of watching pre-recorded videos in a classroom. Thankfully, BarMax is finally getting law students to question this broken model."
BarMax was founded on the basic principle that since it already costs enough to become a lawyer, it shouldn't cost an arm and a leg to prepare for the bar exam as well. BarMax's revolutionary program offers students across America, and across the pond as well, access to world-class, convenient and affordable bar prep with the highest overall pass rates.