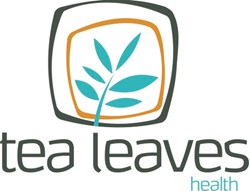 We are excited to be the first company to integrate this functionality into a Strategic Growth solution.
Roswell, GA (PRWEB) September 28, 2013
Tea Leaves Health, a leader in consumer and physician Strategic Growth for the healthcare market, and NotifyMD, leading experts in patient outreach solutions, are proud to announce a strategic partnership. The partnership is specifically designed to help healthcare providers maximize results by engaging consumers through multiple channels.
"Tea Leaves Health has partnered with NotifyMD to integrate their outbound automated phone and text messaging services into our Web2Anything™ communications platform," said Jim Schleck, Founding Partner at Tea Leaves Health. "Now our customers can design and execute multi-channel engagements seamlessly and in one place. By integrating SMS/text and interactive voice response into our already robust patient engagement platform, our clients will not just save money but will be more effective in managing the health of the consumers they serve."
The integration allows Tea Leaves Health's customers to used advanced analytics to identify and then communicate with consumers – patients and non-patients – via direct mail, email, social media, pay-per click, text, and automated IVR phone calls. With the NotifyMD tool set, Tea Leaves Health users can design their own scripting, choose voice talent, and set up preferences directly in the application.
"We are excited to be the first company to integrate this functionality into a Strategic Growth solution," Schleck continued. "It's not just about direct mail anymore. We have to be where the customers are and engage them through the channels they prefer. NotifyMD has the final pieces we were missing and we are thrilled to announce this partnership."
---
About Tea Leaves Health
Tea Leaves Health was formed in 2011 by a team of experts with over 50 years of combined experience in strategic growth for healthcare. The Tea Leaves Health Strategic Growth Platform is the only healthcare application comprehensive enough to provide just the right combination of business intelligence and practical tools. By leveraging proprietary data and marketplace analytics, targeted and personalized content, and message delivery through any communication channel, Tea Leaves Health is able to consistently drive strategic growth from high-value consumers and physicians.
For additional information, contact Doug Zarvell at 309-691-3741.
About NotifyMD
Since 1986, NotifyMD has worked with healthcare providers to help them overcome patient communication difficulties. Throughout the years our understanding of the particular challenges facing healthcare providers deepened, and that knowledge has helped us expand our services to more than 20,000 healthcare providers across the U.S. Today, NotifyMD is the nation's largest provider of HIPAAcompliant, medical only, after-hours answering service.
For more information, please visit http://www.notifymd.com.