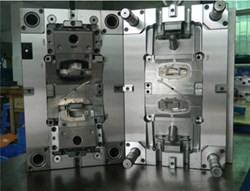 (PRWEB) September 29, 2013
Recently, Wuxi Glory Plastics, a leader in plastic molding, has announced a significant upgrade to its all EIFS fasteners (http://www.plastics-molding.com/EIFS_PB_Washer.htm), and launched a promotion of all these products which are now offered with big discounts.
With the development of the global economy in the recent years, the demand for high quality custom EIFS (Exterior Insulation and Finish System) fasteners is great. Wuxi Glory is the first company in China that uses the newest technologies to manufacturer high quality EIFS fasteners for a wide range of industries, delivering a truly unique and interactive experience.
Based on the company, EIFS are suitable for retrofit over existing unit walls. The EIFS mechanical fasteners from Wuxi Glory are specially designed for its clients worldwide. According to a senior engineer from Wuxi Glory, their EIFS products have been widely adopted by small and mid-sized properties in countries including UK, Thailand, Italy, Greece, U.S.A, Morocco, Japan and more.
Wuxi Glory has updated all its hardwares and softwares which have been specifically designed and optimized to make the EIFS fasteners more reliable and of high quality. In addition, Wuxi Glory's international quality standard can ensure the premium quality in its products.
The CEO of this company says, "We are delighted to welcome all customers to visit our factory, and we are sure their attendance will prove to be a wise decision."
Wuxi Glory Plastics was established in the year 1995. It is a China based manufacturer which is an industry leader in the China plastic industry. It is known for its high end services and competitive rates. For more information visit their site address at http://www.plastics-molding.com/