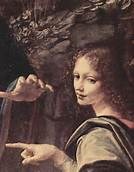 Sunny Isles Beach, FL (PRWEB) September 30, 2013
Through a partnership between Sunny Isles Beach and the Florida International University Osher Lifelong Learning Institute, residents will benefit from the convenience of attending enrichment courses in their neighborhood. This semester, two courses will be offered conveniently in the City: an Art History course on Leonardo da Vinci named The Artist and the Genius: Leondardo Da Vinci and a foreign film series named Café Cinematheque: A Survey of Contemporary Foreign Language Films.
Both courses were selected specifically with Sunny Isles Beach residents in mind. With a wealth of young and active retirees always hungry for learning more and comfortable meeting space at City properties, Sunny Isles Beach is the perfect venue to bring the classroom to the students. By removing the overhead of utilizing classrooms on campus, and adding eager faculty that enjoys sharing their knowledge and engaging in intellectually stimulating discussion, these courses can be offered at only a fraction of what students pay on campus.
The Artist and the Genius: Leonardo Da Vinci led by Professor Cohen will delve into the Art History and Renaissance that Leonardo Da Vinci is famous for. He studied all aspects of life, from science to painting, and he captured the essence of mankind. His insatiable pursuit of perfection led him to finish very few paintings in his long life, but he left many drawings, sketches and writings that help us understand the genius behind the man. The class will analyze his paintings and try to understand his religious thoughts, his moral beliefs and his passions while admiring his brilliance. The course is covered over 7 sessions, all on Tuesdays, 10:30 a.m. to noon, starting October 22, 2013.
Café Cinematheque: A Survey of Contemporary Foreign Language Films is a study and appreciation of foreign films from France, Israel, Belgium, Italy, Russia and China. All award winning films that explore the depths and heights of the human condition. Each deserves no less than the larger-than-life screen, and features extraordinary performances amid exceptional production values followed by a spirited discussion facilitated by Professor Isaacs. This course includes 4 films shown during four sessions on Sunday from 11:00 a.m. to 2:00 p.m. starting on October 20, 2013.
Register for these courses through the City of Sunny Isles Beach Pelican Community Park located at 18115 North Bay Road or at the Government Center located at 18070 Collins Avenue. Call the City at 305.792.1706 for more information. Space is limited to provide a comfortable, engaging atmosphere.