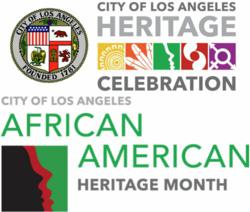 Los Angeles, CA (PRWEB) February 06, 2013
Mayor Antonio Villaraigosa will celebrate the contributions of African American Angelenos during the 2013 African American Heritage Month Opening Ceremonies on Friday, February 8, 2013 in City Council Chambers, 200 N. Spring St., Los Angeles, CA at 10:00 a.m.
2013 African American Heritage Month will begin with a ceremony inside Council Chambers where Mayor Villaraigosa will recognize and honor LL Cool J, two-time Grammy Award winner, multi-platinum recording artist, two-time Rock and Roll Hall of Fame nominee, actor, author, entrepreneur and philanthropist; Danny Glover, a commanding presence on screen, stage and television for more than 25 years who has gained international respect for his wide-reaching community activism and philanthropic efforts; and LeVar Burton, award-winning actor, director, producer and writer, whose first professional audition at the age of nineteen led to his being cast as Kunta Kinte in the acclaimed miniseries "Roots" and earned him an Emmy nomination for Best Lead Actor in a miniseries.
The City will also present Bernard and Shirley Kinsey with a special recognition for their commitment to the collection and preservation of African American art and artifacts.
The ceremony will be followed by food and live entertainment at Fletcher Bowron Square (intersections of Temple and Main Streets), 300 N. Main Street, Los Angeles, CA 90012. The event is free and open to the public.
Who:
Mayor Antonio Villaraigosa
LL Cool J
Danny Glover
LeVar Burton
What:
Mayor Villaraigosa will honor LL Cool J, Danny Glover and LeVar Burton during the Opening Ceremonies of African American Heritage Month on Friday, February 8, 2013.
Where:
Los Angeles City Hall
200 N. Main Street
Los Angeles, CA 90012
When:
10:00 a.m.
Friday, February 8, 2013
Visit our Facebook page and "like us" at http://www.facebook.com/HeritageLA