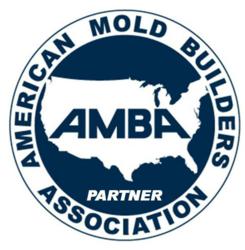 Using Bench Marking, a company can readily see how it ranks with its peers in the industry using objective, quantitative information
Coopersville, MI (PRWEB) April 22, 2013
This week SelfLube is headed to Schaumburg, IL for one of the biggest events for the mold industry: the Annual American Mold Builders Association (AMBA) Convention. With last year's record attendance, AMBA is expecting another successful convention this year and SelfLube will be attending.
This year's theme "Push the Boundaries" will encourage AMBA members to look at different angles to boost the American Mold Building Industry. At the convention professionals will share best practices and collaborate on ways to improve profitability in the industry. The convention will include:

Peer to peer forums
Plant tour workshops
Discussions on sales and marketing strategies
Outline of the industry data and metrics from the AMBA 2013 Bench Marking Initiative
"Using Bench Marking, a company can readily see how it ranks with its peers in the industry using objective, quantitative information," says SelfLube owner, Phil Allor. "It can be a pretty effective tool."
AMBA's mission is to bring together mold companies with common goals and interests to promote sustainability and feasibility in the industry. It also looks to educate Original Equipment Manufacturers (OEMs) on the value of purchasing from US mold companies. In order to do this, AMBA provides events (plant tours, conventions, etc ) that allows companies to network with other members and is a resource to update mold companies on the latest Federal activity that affects manufacturing.
SelfLube has been a partner with AMBA for over 15 years. Along with Allor, Sales Manager Greg Kirchhoff will be attending. Although SelfLube is not a mold builder, it instead builds the components that are designed into a mold. In the last couple of years there has been a demand for standardized components, which SelfLube manufactures.
###
SelfLube is the leading US based manufacturer of mold and die components such as bushings, gibs, wear strips, parting line locks, lifter slides and related items - 8,000 standard part numbers in all, many of which are self-lubricating. The company sells directly to build shops throughout North America and Canada, which results in both better pricing and better customer service. Its record on time delivery is among the best in the industry.