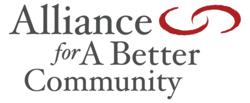 preparing all students to graduate with high academic achievement should be a priority for everyone who believes that education is the civil rights issue of our time and that our economic prosperity depends on it
Los Angeles, CA (PRWEB) February 14, 2013
Recent data out of San Jose Unified School District regarding the implementation of it's A-G sequence college preparatory coursework, which requires students to complete 15 courses with a C grade or better in order to graduate from high school, has lead many skeptics and traditional opposition voices to question the model's effectiveness, and locally, whether L.A. Unified officials were too quick to adopt the new policy. But, the numbers presented tell only part of the story. They completely ignore the many achievements of students of color in San Jose Unified, and the high expectations that we have for students in Los Angeles.
A more detailed analysis of student data reveals several accomplishments worth noting. For example, A-G rates for Latino and black students rose from 20.6% and 28.3% in 2000 to 26.6% and 29.5% in 2011. The number of San Jose Unified's A-G graduates rose from 670 in 2000 to 835 in 2011 and Latino A-G graduates more than doubled from 113 to 261.
At the time A-G was adopted by the Los Angeles Unified District (LAUSD) in 2005, hundreds of students, their parents, and community partners filled the streets and rallied outside the District's boardroom to demand what they perceived to be their fundamental civil right to a high quality education. Many called this effort the civil rights movement of our time, and some referred to it as an economic imperative. Either way, that day the LAUSD Board passed the "Resolution to Create Educational Equity Through the Implementation of the A-G Course Sequence," which was not a "college-prep push" based on San Jose Unified's efforts, but rather a push for higher student expectations based on LAUSD's own data, that showed that students of color were being denied access to A-G college preparatory courses. The Resolution was adopted because of the irrefutable data and because L.A.'s students, families and communities wanted it to happen, and needed it to happen.
Yes, more students should be completing the coursework, but they can't do it alone. The success of A-G depends on supports available to students and teachers, and in the LAUSD these supports have been slow to reach them. Last year, to prepare LAUSD for the implementation of the "A-G for All" policy the Board approved the Enhancing Instruction and Academic Achievement resolution, which directs the district to develop a plan to align and dedicate resources that increase instructional supports and professional development required so that every student is prepared to access and complete the A-G coursework. A plan is still being developed and the community expects to have concrete details on what these supports will be.
At a time when school districts across the state are preparing to implement education reform efforts based on high standards and high rigor (i.e. Common Core State Standards, Smarter Balanced Assessment, Linked Learning pathways, the re-calculation of school and student performance via the Academic Performance Index, etc.) it's almost perverse to continue promoting the myth that students of color do not deserve and cannot master rigorous courses; that they can't reach the college and career dreams they envision for themselves. Students and families expect and deserve educational opportunities that support college and career dreams. A recent study on college beliefs conducted by Hart & Associates found that 9 of out 10 parents of color believe their children's path to success runs through college.
Our conversations about A-G should be elevated from questioning whether A-G is good for our students to discussing how reforms like the Common Core State Standards and Linked Learning will be used as instructional methodologies that are conducive to increasing A-G course mastery.
As districts across California implement reforms that challenge what our students learn, how our educators teach, and how we assess their performance, it is critical that we focus our efforts and discussions on ensuring that our educational leadership aligns the high expectations we hold, with high supports needed to ensure that students, families, and their teachers are not set up to fail.
Preparing all students to graduate with high academic achievement should be a priority for everyone who believes that education is the civil rights issue of our time and that our economic prosperity depends on it.
Outside LAUSD headquarters, students and communities made it clear in 2005 that they want to be college-ready in order to reach their goals and aspirations. Now is not the time to question what so many students and families have fought for over the past 10 years. Now is the time to keep the promise of "A-G for All" for the generations of students who stand to benefit from it. Now is the time to ensure that the high expectations, high levels of rigor, and high supports associated with successful completion of A-G is offered to all and more importantly, is integrated into all education reforms along with the appropriate supports.
About Alliance for a Better Community
The Alliance for a Better Community (ABC) promotes equity for Latinos in education, health, economic development and civic engagement for the betterment of the Los Angeles region.