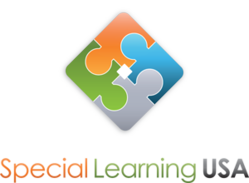 There's a clear need for the types of services Special Learning USA is offering to children affected by autism and other behavioral disabilities in places such as the Philippines.
CHICAGO, Illinois (PRWEB) April 30, 2013
Special Learning, Inc., the leading global provider of comprehensive solutions and educational resources for the autism, Down syndrome and special needs community, announced today that it is extending its world class education and treatment services to the Philippines with the opening of two new therapy centers. These two new programs, opening in June, will utilize the best of Western evidence-based practices to treat and deliver exceptional education outcomes to individuals with autism, Down syndrome, and other behavioral disabilities throughout Metro Manila and its surrounding regions.
Through the joint program, Special Learning USA, a subsidiary of Special Learning, Inc., has partnered with The One Algon Place, a mental health treatment facility, to bring an intensive behavior intervention (IBI) program to the community. Located just outside of Metro Manila within a private, resort-style setting, the One Algon Place program will provide both inpatient and outpatient behavior treatment using the principles of applied behavior analysis (ABA) therapy.
In addition, Special Learning USA is establishing a first-of-its-kind Special Education (SPED) Program for preschool age children at Fort Bonifacio, located in the heart of Metro Manila and among the country's most renowned international schools.
"We are excited and humbled to be bringing advanced treatment and education solutions to individuals with special needs in the Philippines," said Karen Chung, founder and chief executive officer of Special Learning Inc. "A child with behavioral special needs, autism, or Down Syndrome may experience compromised cognitive, social and communication abilities as a result of the disorder that can affect them in many different ways. Our goal is to bridge that gap by providing outstanding treatment services delivered by skilled clinicians."
In partnership with Step By Step, a center-based treatment facility in the US, Special Learning USA is sending over a team of Board Certified Behavior Analysts (BCBAs) and skilled behavior technicians to lead the programs.
Aside from its core services, the two new centers at One Algon and Fort Bonifacio will provide a host of related services, including:

Home Intervention Services
Skills Assessments
Psychological Assessment and Diagnosis
Individualized Treatment Plans
Parent Training
Special Accommodations for International Students
Boarding Services Available (One Algon Place Center Only)
The SPED program is open to preschool-aged children from 2 Years to kindergarten. The IBI program will accept children as young as 18 Months up to young adults. Both programs open in June with enrollment starting in May.
"There's a clear need for the types of services Special Learning USA is offering to children affected by autism and other behavioral disabilities in places such as the Philippines," Chung said. "Through these two programs, we'll be able to make the best in treatment and education for special needs available and accessible for families who need it the most."
This collaboration further solidifies Special Learning as a leading global provider of solutions for the special needs community, especially in areas where current offerings are insufficient.
For more information about Special Learning USA's IBI program or SPED program, visit http://www.special-learningusa.com.
To enroll in one of the programs or to discuss program details, email contact(at)spcial-learning(dot)com . In the Philippines, call 63 917 5635594.
About Special Learning
Special Learning is the leading global provider of solutions for individuals with autism, Down Syndrome, and other special needs disabilities. Special Learning designs mobile applications and educational resources based on clinical evidence-based research to ensure that every person diagnosed with Autism Spectrum Disorder (ASD) is capable of attaining an abundant and fulfilling life. Through its comprehensive web portal, Special Learning provides the global autism community with a range of ABA training and educational products, web-based and downloadable tools and professional services to empower parents, teachers and providers so that they can help individuals with autism move up the skills spectrum intuitively, successfully and affordably. Follow Special Learning on Facebook, http://www.facebook.com/speciallearning, and Twitter, https://twitter.com/speciallearning.
About Step By Step, Inc.
Step By Step (SBSA) is a private, nonprofit treatment center for individuals with autism spectrum disorder (ASD). Using its continuum of care model, it offers a range of services, including center-based programs, direct services for the community and partnerships with local school districts, designed to diagnose the nature and extent of the condition and provide the appropriate treatment and environment across the spectrum for children, adolescents and young adults. SBSA employs the evidence based methods of Applied Behavior Analysis (ABA) and incorporates the use of technology-based systems and training throughout its best practices treatment model to bring individuals with autism to their highest potential. In addition, SBSA serves as a research, development and testing site for the adaptation of mobile devices as teaching tools. In 2011, SBSA was chosen as a winner of the Groundwork Group's Non-Profit CreativITy awards for its excellence in using information technology to carry out its mission. Follow Step By Step on Facebook, http://www.facebook.com/stepbystepacademy, and Twitter, https://twitter.com/SBSA_Ohio.