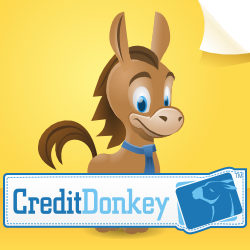 Diversity is one of the great strengths of the American economy
Los Angeles, CA (PRWEB) May 10, 2013
Asian immigrants and their descendants have been a force in the U.S. economy for many generations. Today, U.S. businesses owned by Asian-Americans contribute hundreds of billions of dollars to the economy each year and employ millions of people. In a new research infographic, CreditDonkey.com explores the diverse, growing world of Asian-owned businesses.
Infographic: http://www.creditdonkey.com/asian-business.html
"Diversity is one of the great strengths of the American economy, and Asian business owners are a great example," said Charles Tran, founder of credit card comparison website CreditDonkey.com. "Over the years, these businesses have introduced new products and services to America that have enriched our lives on a cultural level and have significantly pushed the U.S. economic engine forward."
Check out the infographic to find:

How Asian-owned businesses have grown in number and size in the U.S.
What types of companies Asian-Americans are most likely to create
Which Asian nations are most represented by these U.S. business owners
Which states have the largest concentration of Asian-owned businesses
This feature also shows to what extent various Asian languages are spoken in the U.S. and examines the education levels and economic position of most Asian-Americans.
"Asian-owned businesses range from corner stores to big technology companies," Tran said. "This data provides a fascinating look at the inroads this group of entrepreneurs has made on the U.S. economy."
Visit http://www.creditdonkey.com/asian-business.html to view the full infographic on Asian-owned businesses.
CreditDonkey.com publishes credit card reviews, deals, and tips to help businesses and individuals make informed decisions about credit. Small business owners can visit http://www.creditdonkey.com/best-credit-cards.html to find the best credit card that meets their financial needs.