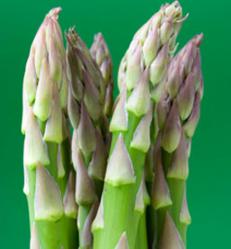 "Asparagus is perfect for vegetarian and vegan diets"
McMinnville TN (PRWEB) February 18, 2013
Asparagus plants are perennial vegetable garden plants that will produce in the garden for approximately 15 to 20 years. Transplanted asparagus takes 3 years to mature for harvesting. Asparagus has been grown and harvested for its tasty spears for decades.
Mary Washington Asparagus is an heirloom asparagus variety. As the name implies, it is a female plant which will produce ferns with seeds at the end of its growing season.
"Asparagus is one of the highest protein vegetables for healthy diets," adds Cheryl Jones, Greenwood Nursery owner, "It is perfect for vegetarian and vegan diets."
Plant your own garden with asparagus plants from Greenwood Nursery. Potted plants are available for spring planting. Order 3 plants for $16.95 today!
Steve and Cheryl Jones founded Greenwood Nursery, an Online Plant Nursery, McMinnville, TN, in 1978 as a wholesale and propagation nursery. In 1998, they took their plant catalog online offering a wide selection of garden plants to the home gardener. Greenwood Nursery ships their plant catalog throughout the continental United States.
For further information or to place an order, please visit. Questions may be sent by email or by phone during office hours, Monday through Friday, 8am to 4pm central time.