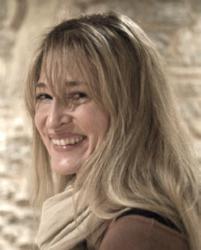 So perhaps the surprise would be how well the dosha, or temperamental type, describes us. When we discover our primary dosha, it's very much like looking in a mirror.
Eagan, MN (PRWEB) May 15, 2013
Helena Raghubir will hold an Ayurvedic workshop at The YogaSoul Center this weekend.
In this workshop, individuals will discover what combination of the three doshas describes them best. According to Ayurveda, each person has a unique makeup of these three doshas. During the workshop people will learn their personal constitution, as well as Kundalini yoga practices, meditations, lifestyle changes, diet, herbs, and more that will strike a balance in each of their lives.
The workshop will include a special focus on how Kundalini yoga relates to the science of Ayurveda, what practices balance what doshas, and how to create a Kundalini lifestyle that fits individual doshas, plus more.
The workshop takes place from 1:00 p.m to 5:00 p.m. on Saturday, May 18. Cost is $79. For any questions, website http://yogasoul-center.com/ or call 651-452-5789.
YogaSoul asked Helena a few questions about Ayurveda and this is what she had to say:
YogaSoul: "What surprises people most when they discover their dosha combination?"
Helena: "Usually, learning one's dosha is more a process of deep and satisfying recognition, rather than surprise. So perhaps the surprise would be how well the dosha, or tempermental type, describes us. When we discover our primary dosha (some people have a strong secondary dosha as well), it's very much like looking in a mirror. And the mirror is neither a flattering, soft-lit one that seems to airbrush us, nor a fun-house mirror that egregiously distorts our flaws. The description of our dosha is like taking a good look, a real look, at our strengths and weaknesses. We see that, and then there's an element of acountability when studying the doshas: we see how our habits can throw us off balance or bring us back into balance."
YogaSoul: "What got you interested in Ayurveda?"
Helena: "Yoga naturally overlaps with Ayurveda. They are both Indian traditions of restoring health and balance, and many of the teachings are related between the disciplines. Simple, practical things about how to care for yourself--we see that in yoga and in Ayurveda. So there's that. And also I spent six weeks at a traditional Ayurvedic clinic as a patient, so I had a very personal experience of how Ayurvedic practices are applied."
Helena has been practicing yoga and studying holistic healing since 1993. She is a certified Kundalini Yoga Professional Teacher Trainer, Level III Sat Nam Rasayan Practitioner, Neurolinguistic Psychology Practitioner, Reiki Master Usui and Karuna, CMT, and Reflexologist. A great innovator in teaching and healing, she is the author of The Prayer Solution: Be Who You Came Here to Be and a prenatal yoga manual with Gurmukh. She holds an Art History BA, magna cum laude, Phi Beta Kappa, from Carleton College and a Master's Degree in Health Care Management from the College of St. Scholastica.
Come join in at The YogaSoul Center this weekend for a life-changing workshop with Helena Raghubir.
YogaSoul Center's mission is to help clients win the battle against stress. It has an extensive class offering in several styles of yoga, including Kundalini, Hatha and Yin. It boasts a fully equipped STOTT Pilates studio and also offers Tai Chi. Its full roster of teachers and healers provide clients with a variety of healing services, including intuitive readings, Reiki, Thai yoga bodywork, Ayurveda, energy work and several others. YogaSoul also hosts special workshops and yoga teacher training.
To see a full schedule, make an appointment with a healer or sign up for a class, visit The YogaSoul Center's website, http://yogasoul-center.com. New students get their first week of classes free.
For more information or to schedule an interview, contact YogaSoul Owner Tarisa Parrish at 651-452-5789 or info(at)yogasoul-center(dot)com.