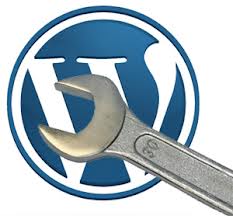 San Francisco, CA (PRWEB) February 18, 2013
WordPressHostingReview.NET (WHPR), a professional WordPress hosting review site, today announced the award of the Best WordPress Hosting 2013 for personal and small business after reviewed 50+ shared hosting providers in 2012. Based on the comparison on WordPress hosting compatibility, loading speed, uptime, WordPress support, price and the 281 verified customer reviews, BlueHost is named as the best WordPress hosting provider for 2013.
Unlike some small shared hosting businesses in this market, the BlueHost WordPress hosting is served based on its 16 years' industry experience & knowledge and the 3 world-class data centers that invested with 20+ millions of USD by BlueHost itself. BlueHost is one of the largest shared hosting providers with 600+ employees and 8,000+ servers since 1996, succeeded in offering a single all-in-one unlimited shared hosting plan. Now, it is serving for over 2.5 millions of customers and approximately 750,000 WordPress sites over the Internet. Even, BlueHost has been awarded as the best budget hosting choice for WordPress sites by the official WordPress site WordPress.org since 2006, and it has been topping the list of almost all the shared hosting review sites nowadays.
The award-winning BlueHost WordPress hosting plan is pricing at $6.95/mo regularly, but now BlueHost is offering a 44% discount for $3.95/mo for all readers going through this promotional link, including the compelling and unique features as following:
1) Free domain name & unlimited WordPress sites allowed on 1 account.
2) SimpleScripts, 1-Click set a WordPress site up in 2 minutes, with 1000+ WordPress themes and plugins.
3) Up to 3 WordPress mobile-enabled plugins included for free.
4) PHP 5.2.x/5.3.x, MySQL 5, Python, Perl, SSH, Custom CronJob.
5) Unlimited email accounts and storage allowed.
6) 24x7 WordPress expert support, with holding times that average <= 30 seconds.
7) $100 Google AdWords credits & $50 Facebook advertising credits included for free.
Meanwhile, WordPressHostingReview.NET has received 281 verified BlueHost customer reviews by Jan 2013, and 99.4% of the customers were satisfied with the BlueHost WordPress hosting, including the WordPress hosting speed, reliability, control panel, technical support and affordability.
To learn more about the award winner of the best WordPress hosting 2013 - BlueHost, visit http://wordpresshostingreview.net/bluehost-wordpress-hosting-review/
About WordPressHostingReview.NET
WordPressHostingReview.NET is a professional WordPress hosting review site, ranking WordPress hosts based on its real hosting experience, designed to help WordPress users find the best WordPress hosting deal. To read more awards of the best WordPress hosting in 2013, visit WordPressHostingReview.net