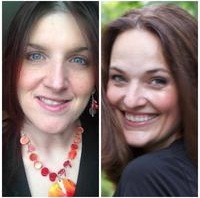 Finally! A night to talk about the challenges that women face, across generations, in boardrooms, class rooms and the family room!
Tenafly, NJ (PRWEB) April 09, 2013
Better Way Moms founder, Sarah Walton, and Get Smart Coach, Stephanie Licata, have joined forces to create Better Get Smart, a unique combination of coaching for women of all ages.
With the hustle of Social Media, the Lean In movement, texting (and sexting!), college applications, sports, finals and friends, it's easy for women to forget to stop and take a moment to remember what truly matters.
This special one-time event will offer solid tips, tools and insight about how to remain empowered and focused in today's over-scheduled and demanding life. Participants will set meaningful goals that are important to them.
FOR TEENS
The evening will begin as one group before separating into different rooms. The daughters, led by Stephanie, will GET SMART about facing the daily challenges of school, relationships, goals, clubs and womanhood with strength, determination and feminine power.
FOR MOMS
Moms, led by Sarah, will participate in a discussion about the woman behind the Mom, leading by example, and finding a BETTER WAY to manage busy lives while dusting off dreams and passions that may have been forgotten during the journey in motherhood.
Better Get Smart promises that each participant will leave the evening with new insights into how to manage it all, with style, grace and spunk.
Early bird price is $40 per person now through May 5th. ($45/person thereafter, $50/person at the door).
*Please note, this event is for women and girls age 13 and up. Moms and daughters are encouraged to come together, but may come separately.
For more information call 201-632-3090 or email info(at)bettergetsmart(dot)com