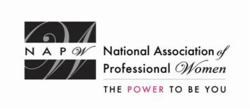 I have worked in the biotechnology and pharmaceutical industry for 25 years.
Garden City, NY (PRWEB) November 19, 2013
Michelle Doss is being honored by NAPW as a 2013/2014 Professional Woman of the Year for leadership in biotechnology and pharmaceutical industry with this prestigious distinction. As the largest, most-recognized organization of women in the country, the National Association of Professional women is a powerfully vibrant networking community with nearly 500,000 members and over 400 Local Chapters.
"I have worked in the biotechnology and pharmaceutical industry for 25 years," says Ms. Doss. Throughout her career, she has honed her technical and business acumen in biotechnology development and manufacturing, and is recognized in the field for her exceptional leadership skills.
At Fujifilm Diosynth Biotechnology, Ms. Doss is director of operational excellence, with responsibility for strategic initiatives (LIMS, ERP, new R&D building), continuous improvement (Lean Six Sigma, change management, constant conditions manufacturing) and building a learning organization. She has been instrumental in the company's role as an industry leader in biologics contract manufacturing organizations.
Among her many accomplishments is the establishment of The Leadership Development Academy, an initiative Ms. Doss implemented to develop and nurture future leaders within the company. She also introduced several communication strategies, including tier board communication, which uses white boards throughout the organization. This improves communication through tracking and trending of key business deliverables. This initiative has been implemented globally, and has received accolades from many senior visitors, including Fujifilm's President, Mr. Nakajima.
Ms. Doss is currently rolling out a technical transfer strategic module combining risk assessment, dashboarding, stage gating and lessons learned that provides improvements to the technical transfer process. She is also the founder of The Doss Group, which specializes in preparing today's leaders for the business world of tomorrow. Her latest book, Get Recognized as a Leader in 4 Simple Steps, will soon be released.