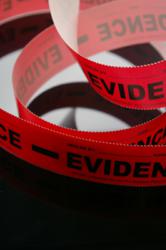 bringing those responsible to justice may at least bring that one small piece of solace that can only come from justice being served
New York, NY (PRWEB) April 18, 2013
The horrific events that transpired at the 2013 Boston Marathon will be seared into America's consciousness for a very long time to come, thanks in large part to the monumental amount of digital evidence collected by spectators, media, security cameras and even participants on hand before, during and after the fatal ordeal. Within minutes, the graphic reality of this act of terror flowed uncensored directly into the nation's bloodstream on social networking sites like Twitter and Facebook. "But that same torrent of available digital evidence could also hold the smoking gun, or guns, that will see justice ultimately served," said Joe Caruso, founder and CEO/CTO of Global Digital Forensics (GDF), who has assisted clients in countless local, state and federal investigations involving digital evidence.
A tragic day for the nation
"I can't begin to imagine the torment and pain the bombing victims and their friends and families must be going through after such a traumatic and life altering ordeal, and my heart, like those of so many others around the world, goes out to them. I know the past can never be undone and there will be wounds to minds and bodies that will never completely heal, but bringing those responsible to justice may at least bring that one small piece of solace that can only come from justice being served."
Almost everyone carries a powerful evidence gathering device these days
"Within minutes of the explosions, news outlets started broadcasting video footage from the cameras they had covering the event, but that was just one perspective, and this time it certainly didn't end there. This act of terror was recorded from almost innumerable angles and perspectives thanks to high quality digital photographs and video evidence from so many smartphones, security cameras and other digital cameras and movie recorders already on the scene. The FBI quickly, and wisely, put the word out for people to send anything they may have recorded in the area before, during and after the bombings, and they got boatloads. I've been on that side of things while assisting investigators and the frenzy of analysts going through so much information to devise precise timelines, identify suspects, distinguish suspicious objects and behavior, and catalog every other aspect of this tragic event is hard to imagine on this scale. But when a nation is wounded, no expense will be spared and no stone will go unturned, of that we can be sure."
Piecing together a digital trail
"There may very well be a Boston Marathon bombing equivalent of the Zapruder film recorded by a spectator or a store camera we haven't seen yet which will come to define this brutal act of terror for generations, hopefully with the perpetrator exposed undeniably red-handed this time though. Using specialized forensics software, every image and frame will be scanned, artifacts will be isolated and patterns will be analyzed accordingly. They already identified two possible suspects considered of extreme interest. One with a suspicious backpack and the other seen putting a backpack on the floor and also on his telephone during the first explosion. The beauty of investigating crimes in a digital world is there is so much digital information that can be collaborated to paint a very intricate picture of events, like cell tower records and phone company records, which can often be traced to specific individuals, giving law enforcement the ammunition they need to make an arrest."
Social networking sites turn the masses into cyber sleuths
"FBI investigators and other law enforcement officers are not the only ones scouring the digital evidence this time. Shortly after the blast there were already pictures going viral around the world, like the one of the mysterious man on the roof, and no shortage of theories to go along with them. From extremely graphic photos of the horrific scene taken so soon after the incident that bloody victims with limbs missing were still reeling on the ground, to detailed panoramic shots from every period of time around the explosions were available for all to see and dissect. It's essentially like having a second fleet of analysts analyzing every nook and cranny, and it is quite possible the input from one of these amateur sleuths could prove instrumental in the long run. It's a reality in our digital world that is not going away, and it should serve notice to any unbalanced individual or group even remotely contemplating such a heinous act that getting away with it will definitely not be easy. And as far as the Boston bombings go, I am very confident that an intricate net of this size, with so many dedicated individuals working in unison, is going to catch the prey we all want to see captured much sooner rather than later."
Never underestimate the power of digital evidence, or the digital forensics professionals that know how to find it and wield it.
*Global Digital Forensics is a recognized leader providing cutting edge solutions in the fields of computer forensics and eDiscovery. With offices in 16 US states and 30 offices around the world, GDF is positioned to react quickly and efficiently with a staff of highly qualified and experienced specialists. Many Fortune 500 companies have trusted GDF with their most sensitive situations. GDF has the technology, skill and experience to ensure any computer forensics tasks and/or eDiscovery needs are handled in a highly cost effective manner, while always ensuring exceptional, defensible results. For a free initial consultation with a Global Digital Forensics digital evidence specialist, call 1-800-868-8189. Or, for more information visit http://www.evestigate.com.