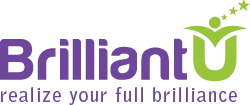 (PRWEB) June 10, 2013
Brilliant U announces the addition of James Green's "The Right Me" program to their lineup of courses that help people reach their full personal or professional potential. The Right Me is an online program designed for high school-aged children and young adults. The program is designed to help students build self-confidence and self-esteem, to discover their true values and interests, to make good career choices and to develop in themselves all the ingredients for a successful and fulfilling life.
"We are very excited to be able to offer 'The Right Me' as a Brilliant U course," says Anthony DiMarco, co-founder of Brilliant U. "We've been searching for something that we could provide to finally help the epidemic of teenagers who feel like they don't know what to do or where they are headed - in their personal lives or in school. The Right Me is designed to help them, and we couldn't be happier to be able to provide it to our members."
Peter J. Smyth, PhD, director of The Counseling Institute reviewed the program: "The Right Me goes way beyond fulfilling the enormous gap which exists in effective career counseling opportunities. This highly personalized and in-depth program promotes the enhancement of self-awareness and selfconfidence - two essential attributes for successful living. As a personalized values-based process, "The Right Me is indeed life-enhancing as one comes to know what's 'right for me'!"
Brilliant U also offers other courses, such as Career Illuminators, which is designed to help people determine their ideal career, and which also offers consulting services to ensure that people develop the necessary skills to locate and obtain that career.
For more information on The Right Me and other courses being offered by Brilliant U, visit http://www.brilliantu.com/course/ and http://www.brilliantu.com/course/therightme/.