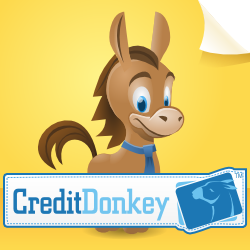 Los Angeles, CA (PRWEB) February 05, 2013
Black business owners made enormous strides during the early 2000s, as revealed by an infographic from CreditDonkey.com. According to the illustrated piece titled "Black Business Thriving," the number of black-owned businesses grew at a much larger pace than the rest of U.S.-based businesses from 2002 to 2007, the most recent year available.
Infographic: http://www.creditdonkey.com/black-business.html
And it's not only the number of businesses that grew – so did the number of employees and total receipts, two factors that truly show the strength of these businesses. The infographic also reveals other interesting information, including the industries and locations that see the greatest concentration of black-owned businesses.
"At CreditDonkey, we're always excited to read about positive growth experienced by small business owners," says Charles Tran, founder of CreditDonkey. "It's such an inspiration to see entrepreneurs who are making the most of their dreams. I know the difficulties that new businesses face, so we work hard at CreditDonkey to share these stories of inspiration while also providing concrete tips to help those just starting out finance their ventures so they can get their business on the path to success."
Tran invites the small business community to join him in applauding the success of black-owned firms over the past decade. Entrepreneurial hopefuls can draw from the inspiration of these minority-owned firms by reviewing this and other small business related infographics and blog articles at http://www.creditdonkey.com/blog/business/
About CreditDonkey.com
CreditDonkey.com helps small business owners with their "donkey proof" (easy to understand) financial tips and deals. Small business owners can visit CreditDonkey.com to read these tips and learn more about the small business credit cards that fit their company's individual needs.