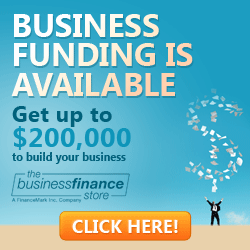 Funding is available at Business Finance Store.
Santa Ana, CA (PRWEB) April 24, 2013
Within one year, game designer Jason Tagmire and his Pixel Lincoln team raised over $51k across two Kickstarter campaigns. With the booming crowdfunding industry, many businesses are following suit. In their latest article, Business Finance Store spoke with Tagmire to get his thoughts on how to launch and manage an effective crowdfunding campaign.
"My best advice in running a successful campaign is to have a failed one behind you," says Tagmire. Pixel Lincoln is a deck building card game based on an upcoming Nintendo DS title of the same name.
Business Finance Store is a business financing and consulting firm with a gamut of options for small businesses across the country. Since 2007, they have helped thousands of businesses by raising over $100 Million in business credit lines, as well as offering alternative methods of funding such as SBA loans, Revenue-Based loans and Equipment Financing.
The seasoned professionals at Business Finance Store understand that effective business growth goes well beyond the funding process. Their professionals offer assistance by providing legal advice as well as manage a regularly updated blog that offers up management and marketing advice.
For more information or a free, no-obligation analysis of your business needs, visit The Business Finance Store website: http://www.businessfinancestore.com.