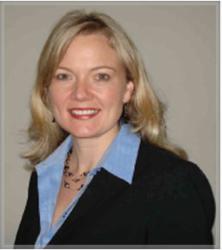 if discharged debt comes from a contested liability then the canceled debt is not considered income
Colorado Springs, CO (PRWEB) January 03, 2013
In a recent Tax Court Summary Opinion, docket 11959-10S, the Court allowed the IRS to consider debt cancellation as income. In this particular case, the couple purchased furniture on a delayed payment plan. They later defaulted on a portion of the debt, and claimed that the credit card company misrepresented the terms. The credit card company then issued a Form 1099-C (cancellation of debt) which is typically considered taxable income. The IRS too considered it income, and adjusted the couple's tax returns accordingly.
In general, the term income as used in the Internal Revenue Code includes income from any source, including any accession to the taxpayer's wealth. It follows then that a taxpayer who has canceled debt generally has also realized an accession to wealth.
However, if the discharged debt comes from a contested liability then the canceled debt is not considered income according to several recent Tax Court cases. The Court is quick to point out that the dispute must be in good faith.
According to court records, the Tax Court did not agree with the taxpayers. Both taxpayers were highly educated professionals (one was an attorney), and at best simply misunderstood the financing terms. Misunderstanding of terms, especially ones that were included in monthly statements, is not a good faith dispute according to the justices hearing the case. The taxpayers could not prove the credit terms were misrepresented. Therefore the canceled debt was considered taxable income.
The Watson CPA Group reminds taxpayers that there are other exceptions to canceled debt being considered taxable income-
Principal Residence: This is the exception created by the Mortgage Debt Relief Act of 2007 and applies to most homeowners. It recently expired at the end of 2012. It might be a part of a fiscal cliff settlement, but it highly unlikely.
Student Loans: Student loan cancellation will not result in taxable income if the student agreed to a loan provision requiring him or her to work in a certain profession for a specified period of time.
Credit Card Debt: Similar to student loans, only two scenarios allow the exclusion credit card debt- bankruptcy and insolvency.
Bankruptcy: Debts discharged through bankruptcy are not considered taxable income.
Insolvency: If a taxpayer is insolvent when the debt is cancelled, some or all of the cancelled debt may not be taxable. Insolvency occurs when the debts are more than the fair market value of the assets. Keep in mind however that assets include retirement accounts even though a taxpayer might not have unfettered access to them. An Insolvency Worksheet is submitted with the taxpayer's tax return in these situations.
The Watson CPA Group is a progressive tax consultation and preparation firm embracing internet technology to provide worldwide tax service from offices in Colorado USA. A secure online Client Portal allows remote taxpayers to exchange financial information, tax documents and tax returns saving valuable time and resources.
Since 1997, they are a team of Colorado Springs CPAs preparing individual and corporate tax returns for a flat fee, and specializing in LLCs, small business and corporate taxes, pilot and flight attendant tax deductions, per diem deductions, rental property owners and expat tax clients.
For more information visit http://www.watsoncpagroup.com.