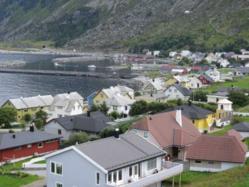 (PRWEB) January 10, 2013
PALMYRA, Wis. (January 10, 2013)—The body needs vitamins A and D to support its bones, eyes and liver, as well as cardiovascular and immune health. Considering the insufficient intake of these vitamins in the United States, people may want to consider talking with a health care professional about the benefits of adding cod liver oil containing naturally occurring vitamins A and D to a diet.
Whole food supplement manufacturer Standard Process Inc. now offers a new option for supplementing with natural vitamin A and vitamin D, Cod Liver Oil. Available in convenient natural lemon-flavored perles, Cod Liver Oil is minimally processed to retain cod liver's naturally occurring profile of vitamins A and D, omega-3 fatty acids like EPA and DHA, and coenzyme Q10 to aid health.*
Standard Process spent years assessing suppliers in order to find top quality suppliers to meet its exacting standards: no added vitamin A or vitamin D; minimally processed to provide an oil with as many of the beneficial factors (like coenzyme Q10) as possible; and safe for daily consumption.
"The result of this persistence is a pure oil," says David Barnes, Ph.D., director of research and development for Standard Process. "By pure we mean each step of the process was evaluated. Of the 10 most common processing steps, we were able to remove four, allowing us to provide a safe, clean product while maintaining the naturally occurring vitamin A, vitamin D, omega-3 fatty acids, and at least one synergistic factor, coenzyme Q10."
Watch "Introducing Cod Liver" to learn more about Cod Liver Oil and its benefits. Also visit the Cod Liver Oil product page at standardprocess.com.
*These statements have not been evaluated by the Food & Drug Administration. This product is not intended to diagnose, treat, cure or prevent any disease.
###
About Standard Process Inc.
For more than 80 years, Standard Process, headquartered in Palmyra, Wis., has provided high-quality, nutritional whole food supplements through health care professionals. Standard Process offers more than 300 products through three product lines: Standard Process whole food supplements, Standard Process Veterinary Formulas and MediHerb herbal supplements. The products are available only through health care professionals.
Standard Process is involved in every step of production. The company grows crops on company-owned, organically certified farmland, utilizes state-of-the-art manufacturing processes, and employs the highest quality control standards. Standard Process strictly adheres to the Food and Drug Administration's good manufacturing practice requirements. Through these measures, Standard Process can ensure that its products are of the utmost quality and potency. Standard Process was named a Top 100 Workplace in Southeastern Wisconsin and is a member of the Inc. 5000 Honor Roll.
For additional information about Standard Process, visit standardprocess.com.