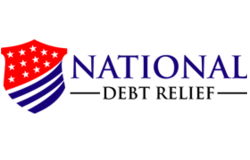 Companies, especially small businesses, are already at risk because of the debt that they are continually putting themselves through.
Miami, FL (PRWEB) April 20, 2013
National Debt Relief, a leading provider of debt relief services, is beefing up efforts to specifically target small business debt as new reports surface about the possible debt troubles looming ahead. The report tackles company related debt all over the world but they cited specific concerns in the United State.
In April 17 of this year, the International Monetary Fund (IMF) website released an article stating that new risks may be forming in the United States. They warned that while the US corporate fundamentals remain to be strong, the "corporate debt underwriting standards are weakening." This puts banks and lending institutions at risk if case companies start defaulting on payments because of the slow economic recovery. Of course, the companies, especially small businesses, are already at risk because of the debt that they are continually putting themselves through. However, the IMF report urges policymakers in the United States to help keep their banks safe. They encourage even the non banks to implement more "prudent underwriting standards."
In response to this risk, National Debt Relief, a member of the AFCC (American Fair Credit Council), is making sure that they are ready with the necessary small business debt help that may be required. In fact, they had been building up their website to contain information about small business debt relief options - which is not overly far from consumer debt requirements.
So far, their website discusses the following debt relief options that are available to small businesses who are struggling to cope with their debt payments.
First is debt consolidation loans. National Debt Relief recognizes the effectivity of this debt solution as it involves a logical method of getting out of debt. If the small business qualifies for it, they can avail of a debt consolidation loan provided by a nonprofit lender. This type of loan has a low interest rate that could help lower monthly payments. If they do not qualify, they can go to private lenders to provide the funds that will help them pay off their debts and thus consolidate payments into the new loan.
While National Debt Relief does not encourage it, bankruptcy is another option as a solution for businesses. The company describes the two options available: Chapter 11 and Chapter 13 and how a company will qualify for each.
The last option is debt settlement that is ideal for small businesses looking for debt reduction. The whole idea is to negotiate with the creditor to allow the company to pay off a portion of the debt and have the rest forgiven. National Debt Relief specializes in this program, although they do provide referrals should the company choose either of the two previously discussed options.
This information is already available in their website. To know more about how small businesses can get out of debt, visit the National Debt Relief website or talk to an IAPDA (International Association of Professional Debt Arbitrators) accredited debt expert through 888-703-4948.