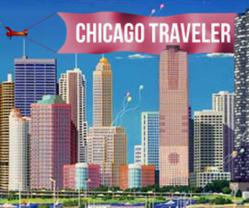 Chicago, Illinois (PRWEB) February 26, 2013
Chicago is known for a few things, and music is definitely one of the big ones. Every year, some of the biggest names in every genre put on concerts in Chicago, and people come from all over to see them. The winter in Chicago didn't draw in huge crowds, but things start to heat back up in March, and there are tons of great shows and Chicago events to look forward to this month. Whether you're heading to Chicago for St. Patrick's Day, for a basketball or hockey game or just because, seeing a concert is just another one of all the amazing things to do in Chicago while you're here.
United Center Chicago
Muse is kicking off the concerts at United Center this March with a show on March 4, 2013. The next week, Pink will be performing on March 9, 2013. Later in the month, Rhianna & ASAP Rocky will be at United Center on March 22, 2013. Of course, also putting on some great shows at the United Center every week this month are the Chicago Bulls and the Chicago Blackhawks. They will free the courts up for a few days when the Big Ten Mens Basketball Tournament comes to town though! This is a big month for concerts, hockey and basketball at United Center!
House of Blues Chicago
Imagine Dragons will be performing at the House of Blues on March 4th and 5th. It's a Monday and Tuesday, but the shows are at 6pm so there's still plenty of time for a good night's sleep before work the next day. For the next week the HOB Chicago will host a bunch of bands with strange names like Erykah Badu, Plastic Cup Boyz, Infected Mushroom and Flyleaf & Drowning Pool. Afterwards, gear up for St. Patricks Day in Chicago with Gaelic Storm at House of Blues on March 15th and 16h. Sound Tribe Sector 9 will be playing on March 17th and R5 and Badfish both have gigs on March 30th. All of these Chicago concert tickets are available online, get yours before the sell out!
Metro Smart Bar
Minus the Bear will be at Metro Smart Bar on March 3rd, followed by Aesop Rock on March 4th. The next week, JukeBox the Ghost is putting on a show March 9th. Django Django is performing on March 15th, The Tosses will be there March 16th, Starf*cker will be playing on the 19th and Bone Thugs N Harmony will be there on March 30th.
Chicago Theatres
Several big names are playing at the Congress Theatre in Chicago this March including Slightly Stoopid on March 9th and Lynyrd Skynyrd on March 15th. STS9 is making their way over from the House of Blues to play here on March 16th. About 5 miles away at the Riviera Theatre, find Ben Harper and Charlie Musselwhite on March 3rd. The Vic Theatre is hosting The Might Be Giants on March 16th and G. Love & Special Sauce on March 23.
Music Festivals in Chicago
March is a big month for jazz and blues music, so if you're not really in the mood for all the Irish music, check out the 9th Chi-Town Blues Festival at the Arie Crown Theater on March 16th. Mel Waiters, Bobby "Blue" Band, Floyd Taylor, Charles Wilson, Bobby Rush and Theodis Ealey will all be singing the blues over here on Lake Shore Drive. A few days later, catch the Monterey Jazz Festival at the Chicago Symphony Center.
Many hotels in Chicago are already booking up with travelers coming for St. Patrick's Day and taking advantage of the first few days of spring in Chicago. And why not? There are tons of great things to do in Chicago this month. Check out all the Chicago deals to make coming for a few days much more affordable. Then spend all that extra money on a few more awesome shows.
About ChicagoTraveler.com:
Chicago is one of the top vacation destinations in America famous for their annual events, popular foods, architecture and top sports teams. ChicagoTraveler.com guides travelers to all the best things to do, top places to eat and deals on the best places in Chicago to stay.