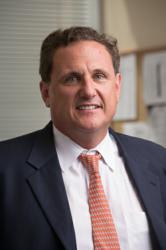 pioneers in education
Herndon, VA (PRWEB) June 08, 2013
K12 Inc. (NYSE: LRN), the leader in individualized learning for pre-kindergarten through high school, is thrilled to announce that several of the upcoming graduates from Colorado Virtual Academy (COVA) have broken new ground in becoming the first set of students to start in kindergarten and matriculate all the way through 12th grade in a K12-managed online public school.
The achievement for the students, who enrolled in 2001, marks a significant milestone for K12 and its founder Ron Packard, a pioneer in education and author of the new book, Education Transformation.
Packard will today address the COVA graduating class during a much-anticipated commencement address in which he will highlight the accomplishments of four special students and deem them and their families "pioneers in education."
"It takes guts to sign up for online education and it takes follow through," Packard remarked. "These four students showed both and they showed grit, not just for one day or one week … they 'showed up' day after day, year after year.
"It's that level of commitment and self-starter initiative that any college, university, or employer looks for. Online education sets a high bar when it comes to the proverbial 'show up.' You've got to more than 'show up' and if you do, as witnessed by the stunning character and accomplishments of this year's COVA class, you can be unstoppable."
The COVA graduates who started online schooling in kindergarten and graduated this week, roughly 13 years later, include:
Trenton Baldrey: Otherwise known as "T," his full-time school schedule included two AP courses his senior year, during which he earned a 4.3 semester grade point average while also holding down a job and volunteering. He has been accepted to the highly recognized research-based university in engineering, IT, web science, and architecture – Rensselaer Polytechnic Institute – where he plans to study entrepreneurship, computer programming, and software development.
Frisco Penisch: Frisco currently has a 4.10 GPA and may be named this year's Valedictorian. Frisco will be attending Rollins College in Winter Park, FL, and has received various scholarships totaling nearly $40,000 per year, including a $25,000 per year Dean's scholarship from Rollins. Frisco is an avid golfer and may play at the collegiate level.
Shaye Fitzgerald: A motivated and hardworking student, Shaye has maintained a 4.0 GPA throughout high school, particularly excelling in AP Literature and Composition. She is very involved in her community, serving as a worship leader for middle school girls at her church. Her diverse interests include photography, drag-racing and track, for which she has won many awards. She plans to pursue her education and photography career simultaneously.
About K12 Inc.
K12 Inc. (NYSE: LRN) is leading the transformation to individualized learning as the nation's foremost provider of technology-powered online solutions for students in pre-kindergarten through high school. K12 has worked with more than 2,000 school districts and has delivered more than 4 million courses over the past decade. K12 provides curricula, academic services, and learning solutions to public schools and districts, traditional classrooms, blended school programs, and families. K12 's curriculum is rooted in decades of research combined with 21st-century technology by cognitive scientists, interactive designers, and teachers. K12 's portfolio of more than 550 unique courses and titles—the most extensive in the technology-based education industry—covers every core subject and four academic levels for high school, including Honors and AP. K12 offers credit recovery courses, career-building electives, remediation support, six world languages, and a deep STEM offering. The K12 Program is offered through K12 partner public schools in more than two-thirds of the states and the District of Columbia, and through private schools serving students in all 50 states and 85 countries. More information can be found at K12.com.
Press Contact:
press(at)K12(dot)com
###