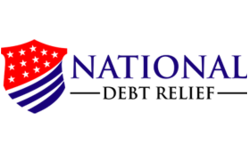 Credit cards have proven to be a strong adversary among other types of credit.
Dallas, TX (PRWEB) May 03, 2013
American Fair Credit Council (AFCC) member, National Debt Relief, recently published 6 proven strategies that they believe is very effective in helping anyone get out of their credit card debt problem.
Credit cards have proven to be a strong adversary among other types of credit. It had risen to become one of the top three debt problems haunting the average American household, just after mortgage and student loans. According to the US Debt Clock website, the nationwide credit card debt total stands at $849B as of April 25, 2013.
Believing that knowledge is the best weapon to fight debt problems, National Debt Relief published an article entitled "6 Proven Strategies For Getting Out Of Credit Card Debt." The company was able to compile this list based on their extensive experience in the field of debt relief and the thousands of debtors that they have helped over the years. Being an authority in this particular subject, they have observed that these are the topmost methods that consumers should look into.
1. Consumer Credit Counseling. The article describes this type of debt relief as involving a debt or credit counselor who can help "restructure your finances and develop a debt management plan (DMP) that should enable you to become debt free in about five years."
2. Debt Consolidation Loans. The article defines this debt solution as "probably the fastest way to get out of credit card debt because all that's required is to get a new, bigger loan to pay off all your credit cards." The company believes that it is the simple process that makes all of it very effective.
3. Snowball method. According to the article, this debt relief option involves no professional or debt reduction - only a simple restructuring of a debt payment plan. The whole idea is choosing the debt that will be prioritized. While paying for the minimum of the rest, the debtor will put all their extra money on the priority debt until it is completely paid off and then transfer all the freed funds to the next priority debt. The debt payment snowballs until all the debts are all paid.
4. 401(k) Retirement or IRA. The article suggests that the debtor can borrow from funds they had been setting aside for their future retirement. If there are any interest, their future self will benefit from it.
5. Increase income. The article also suggests that the debtor increase their income to afford credit card debt payments.
6. Debt Settlement. The article specifies that it is not common knowledge that credit card companies can actually settle with debtors. This is actually where National Debt Relief specializes on. They know for a fact that this can happen and have witnessed it so many times in the past. They have helped debtors reach a settlement with their respective creditors thousands of times already.
To read the whole article, visit the National Debt Relief website and feel free to navigate for more information about debt related issues.