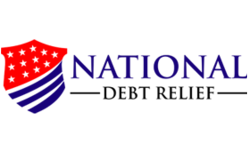 Most consumers think that they will only suffer a high interest on their loan if they have a bad credit score. This is far from the truth.
Los Angeles-Long Beach, CA (PRWEB) June 19, 2013
The leading debt settlement company, National Debt Relief, continues to provide personal finance articles in their website by publishing an article about the importance of credit scores.
The Better Business Bureau (BBB) accredited company believes that consumers should start to take heed of the condition of their credit score because it can hurt even beyond the financial aspects in their lives. To encourage them, they published the article "8 Ways You Could Be Hurt By A Bad Credit Score."
After working with thousands of debt ridden clients, the company realized that most consumers think that they will only suffer a high interest on their loan if they have a bad credit score. This is far from the truth. While someone who is currently in a financial crisis will have this in the forefront of their priorities, there are other aspects that can be affected by a bad credit score.
The article cited personal relationships as one of the most important things that a bad credit score will ruin. A bad or low credit score indicates that the person is in debt and that is a common force that drives couples apart.
Apart from relationships, people with bad credit may have limited choices compared to those with good credit standing. Some landlords look at the credit score of applying tenants. It can spell the difference between a good home and a bad one in an unsafe neighborhood.
The article also states that employment opportunities will also lessen as employers include this in their background checklist. Professionals like physicians and lawyers may also have a hard time getting their licenses with a bad credit.
Not only that, insurances will also look at this to help compute for the premiums of the applicant. Those with a bad credit score may be denied this protection. This is true for auto and home insurances. The article states that people who are financially hard-up (as implied by credit scores), may be more inclined to get insurance.
Surprisingly, even utility services like gas, water and electricity will be affected. Although they will not deny it, they will demand deposits before connecting consumers to their service.
Of course, people will have to wait before they can buy their homes. This piece of information is certainly common knowledge.
National Debt Relief encourages readers to know and monitor their credit scores. While they understand that paying off debt is a priority, they still have to keep a close eye on it. And if they have no choice but to use a debt relief program that will lower it, the company urges consumers to make rebuilding a priority.
To read the whole article, visit the website of National Debt Relief.