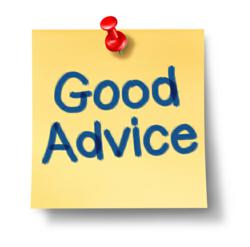 Not only do cyber attackers not take time off in the face of national tragedies, they typically tend to use them as opportunities to launch even more cyber attacks
New York, NY (PRWEB) April 23, 2013
With the tragic bombings in Boston, the devastating explosion in Texas and the largest manhunt in US history all unfolding last week, it was an easy week to get distracted from other omnipresent dangers which businesses face on a daily basis. Not only do cyber attackers not take time off in the face of national tragedies, they typically tend to use them as opportunities to launch even more cyber attacks by playing on the public's outpouring of sympathy, doing everything from setting up fake charities and bogus donation requests to steal funds and PII (personally identifiable information), to delivering malicious payloads through email attachments about "must see" breaking news. Joe Caruso, founder and CEO/CTO of Global Digital Forensics (GDF), was a featured guest on the Code Red! radio show last week to discuss the recent study conducted by the U.S. House Small Business Subcommittee on Health and Technology which revealed that 60% of all small businesses victimized by cyber crime close their doors within six months of the incident and offers some tips to businesses on how to improve their cyber security posture. Other guests on the broadcast include Terry Turchie, Former Deputy Assistant Director of the Counterterrorism Division of the FBI, and former FBI Special Agent Kathleen Puckett, PhD, who is also a founding member of the FBI National Security Division's Behavior Analysis Program (BAP).
The full broadcast can be heard here.
Global Digital Forensics offers proven cyber security solutions which can dramatically increase the odds for any business to not only thwart a vast majority of the cyber threats they are barraged with on a daily basis, but also provide them with the tools, personnel and expertise to survive a successful cyber intrusion or data breach, should the unthinkable occur, with a national network of professional emergency incident responders that allows GDF to provide response times unrivaled in the industry. Because when it comes to a cyber emergency, every second counts.
GDF conducts professional cyber threat assessments for clients to help them identify the weaknesses in their unique digital infrastructure, including the challenges posed by the explosion of the BYOD (Bring Your Own Device) phenomenon, helping them identify cyber security policy and procedural deficiencies. GDF also conducts comprehensive penetration testing to simulate real-world attacks, employing the same techniques and tradecraft cyber attackers use, like social engineering, realistic phishing and spear phishing campaigns and a host of other methods which can be tailored to maximize the benefit for the client based on their unique challenges, including regulatory compliance.
*Global Digital Forensics is a recognized industry leader in the fields of computer forensics, electronic discovery (eDiscovery), cyber security and emergency incident response, with years of experience assisting clients in the government, banking, healthcare, education and corporate arenas. For a free consultation with a Global Digital Forensics specialist, call 1-800-868-8189 about tailoring a plan which will meet your unique needs. Emergency responders are also standing by 24/7 to handle intrusion and data breach emergencies whenever and wherever they arise. Time is critical if a cyber incident has occurred, so don't hesitate to get help. For more information, visit http://www.evestigate.com.