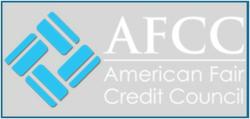 National Debt Relief urges debt ridden consumers to always conduct a background check before they put their trust on any company.
Dallas, TX (PRWEB) April 22, 2013
National Debt Relief, the leading provider of debt solutions in the country, would like to debunk the misconception that debt companies are scams. While they cannot claim that all are legit, the company urges consumers not to generalize their perception of the whole industry.
This is amidst the article published by The Tampa Tribune about debt relief companies that are under investigation by their state Attorney General. The article is entitled "Tampa debt relief company under state investigation" and was released early in April 2013. The company being investigated is College Education Services LLC, who also operates College Defaulted Student Loan LLC. Both are said to have advertised a program that will help with student debt but is apparently failing to deliver after a lot of complaints had been filed. According to the report, they are also accepting significant amounts of deposits from clients.
National Debt Relief refuses to let the mistake of one company ruin the growing reputation of the debt relief industry and wishes to clarify that not all debt relief companies have malicious intent.
NDR will not go as far as to say that there are no scammers. However, just like any transaction related to finances, there are abusive individuals who prey on the desperate ones because it is so easy to leak money out of them. That is because someone who is desperately trying to solve a financial crisis would be willing to hold on to anything just to get a solution. These are the people that scammers love to prey on.
Given this scenario, National Debt Relief urges debt ridden consumers to always conduct a background check before they put their trust on any company. Consumers should check for affiliations, testimonials, proven results and other details about the debt relief company they are eyeing for help.
For instance, National Debt Relief is a member of the AFCC (American Fair Credit Council), duly accredited by the BBB (Better Business Bureau) and only allows IAPDA (International Association of Professional Debt Arbitrators) to handle their clients. These, among others should be good signs of a legitimate debt relief company.
Not only that, the debt relief company urges everyone to know what the law specifically mandates debt relief companies to do. There are rules provided by the Telemarketing Sales Rule (TSR) and all of these information are on the Federal Trade Commission (FTC) website. Among the important rules include:
1. No charging of upfront fees. Charges are only allowed once there is evidence of an effective debt solution.
2. No misrepresentation of services and results. Companies should only advertise services and results that they can guarantee delivery.
3. No giving false promises. Companies should not advertise or offer solutions to clients that has a possibility of not being delivered.
4. Transparency of procedures, accounts and charges. Prior to signing a contract, the debt relief company should divulge all the procedures, charges and other important details that the client needs to know.
National Debt Relief wants all their clients to know their rights before signing any contract. More than anything, they believe that knowledge is the best defense of consumers against being scammed.
Having helped over tens of thousands of debt ridden Americans, the debt relief company sees itself as an authority in the industry. Posts of approved settlement letters can be seen on their website to appease clients that they are working tirelessly to help consumers get out of debt.
To know more about National Debt Relief and what they can offer, visit their website.