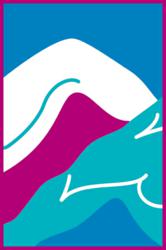 Steadman Hawkins Clinic Denver Welcomes Dr. Metzl
Denver, CO (PRWEB) February 06, 2013
The Denver orthopedic surgeons of Steadman Hawkins Clinic Denver, which local athletes trust most, is adding to their already strong contingent of orthopedic specialists. Dr. Joshua Metzl, M.D., is joining the Steadman Hawkins Clinic Denver staff as an orthopedic foot and ankle surgeon. Dr. Metzl earned his undergraduate degree at the University of Pennsylvania and received his medical degree from the University of Missouri, where he graduated with Cum Laude honors. He finished his residency in orthopedic surgery at Columbia Presbyterian Hospital in New York City, and afterwards completed a foot and ankle fellowship at OrthoCarolina in Charlotte, NC.
"As an athlete and a new member of the Denver community, I am pleased to join the Steadman Hawkins Clinic Denver as a foot and ankle surgeon," said Dr. Metzl. "I have trained extensively with some of the best in my field and I am also a lifelong learner committed to staying on top of the latest medical advancements. I look forward to working with my world-class colleagues to further the Steadman Hawkins Clinic Denver culture of exceptional patient care."
As an 11-time marathon runner and 5-time Ironman himself, Dr. Metzl knows the importance of orthopedic health to the everyday athlete. His practice specialties include forefoot disorders (commonly known as bunions or hammertoes), as well as ankle instability, metatarsal fractures, arthritis and posterior tendon disorders.
"Athletes know the importance of keeping your feet healthy to avoid serious damage that would prevent them from doing what they love," said Dr. Metzl, orthopedic surgeon in Denver. "Taking proactive steps to maintain preventative care is the best defense against developing foot disorders in the future."
Dr. Metzl has presented his research at several nationally recognized meetings with the orthopedic community and has been recognized for his efforts by his peers. He is currently working on various projects that would further serve the orthopedic needs of athletes, including minimally invasive achilles tendon repair, metatarsal fractures in athletes and ankle arthroscopy.
The Denver orthopedic surgeons at Steadman Hawkins Clinic Denver are proud to have Dr. Metzl on board with their team of experts and will continue to serve the Denver community with only the best in care, technology, and treatments in the industry. The physicians at the Steadman Hawkins Clinic Denver treat patients from all walks of life, including recreational and elite athletes from all over the world. The addition of Dr. Metzl adds another quality professional to their staff, which the Denver athletic community trusts with its orthopedic needs on an everyday basis.
About Steadman Hawkins Clinic Denver
Steadman Hawkins Clinic Denver is an orthopedic surgery and sports medicine group that provides diagnosis and treatment of orthopedic injuries for athletes, non-athletes, and injured workers. They also provide a full continuum of care for conservative treatment, surgical treatment when indicated, physical therapy and rehabilitation for return to activity, sport, or work. Steadman Hawkins Clinic Denver experience and research has led to significant advances in the fields of orthopedics and sports medicine.
For more information or media inquiries please contact:
Steadman Hawkins Clinic Denver
8200 E Belleview Ave Ste 615
Greenwood Village, Colorado 80111
United States
(303) 694-3333