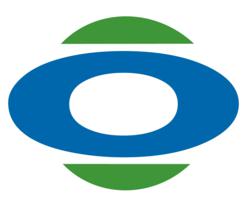 "With vAccess™ we want to provide patients faster and greater access to quality health care services" - Alfredo Ramirez, President and CEO of Vyopta
Austin, Texas (PRWEB) January 31, 2013
Vyopta Incorporated, a pioneer developer of applications for business video announced today that the Denver Health & Hospital Authority (Denver Health) has chosen Vyopta's vAccess™ application to improve communication between physicians and patients to enhance the patient care experience.
Denver Health partnered with Global Technology Resources, Inc. (GTRI), a consulting solutions integrator, to deploy Vyopta's vAccess™ solution as a mission critical part of providing better access and quality of care for patients of all backgrounds. When time matters, locating and connecting to the correct available American Sign Language or foreign language translator is imperative to delivering the best care possible for patients.
"We are excited to add Vyopta as one of our technology partners," said Greg Byles, CEO of GTRI. "Working with companies like Vyopta allows GTRI to provide better access to care with video technology."
Denver Health is one of Colorado's premier healthcare organization, the Region's Level 1 Trauma Center, and a routine model of an integrated, efficient and high-quality health care system for other institutions across the nation. Denver Health serves twenty-five percent of all Denver residents, or approximately 150,000 individuals.
"As demand for health care continues to increase faster than the supply of health care specialists, we strongly believe that video communications is a critical of the care delivery model." stated Alfredo Ramirez, President and CEO of Vyopta. "With vAccess™ we want to provide patients faster and greater access to quality health care services. Our applications help partners like GTRI create solutions that lead to cost savings for health care organizations and better quality care for everyone."
Vyopta's vAccess™ connects patients or customers with the right available specialists through video kiosks or private video stations, anywhere. Like other Vyopta applications, vAccess™ can be integrated with vAnalytics™ to provide operational and business intelligence on an organization's video usage.
About Vyopta Incorporated
Vyopta is a pioneer developer of applications for Cisco business video. Vyopta adapts video to business processes, delivering high-quality customer service, process automation and business intelligence. Vyopta's solutions unleash the potential of business video investments, resulting in improved educator and student performance and outcomes, enhanced customer satisfaction and retention, increased sales and cost savings and greater agility in meeting continually changing business demands. For more information on Vyopta and its products, visit http://www.vyopta.com.
About Global Technology Resources, Inc.
With Relentless Commitment, GTRI is a premier solutions integrator enabling both federal agencies and enterprise organizations to meet or exceed their diverse business requirements. GTRI is a network-centric solutions provider for infrastructure, network services, and professional consulting services, and delivers globally innovative enterprise and operational solutions. For more information visit http://www.gtri.com.